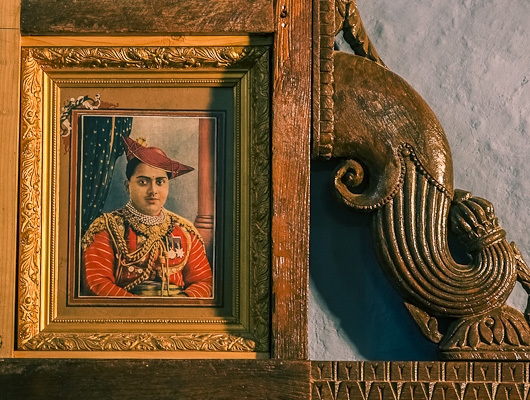 Vishranti Resorts , Dehradun, India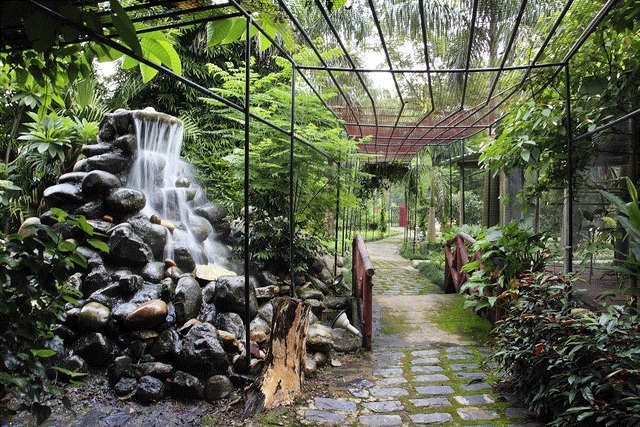 Vishranti is a heavenly abode for visitors who desire a getaway in the midst of nature and tranquility. It is located in Dehradun, the capital city of the state of Uttarakhand in the northern part of India. Doon valley sits pretty on the foothills of the Himalayas nestled between two of India's mightiest rivers — the Ganges on the east and the Yamuna on the west. The resort is open year round and each season offers a lavish blend of indoor comfort and outdoor wonders. Bonfires during winters, cozy air-conditioned indoor spaces during summers and everything else in between—Vishranti's topography is indeed awe-inspiring.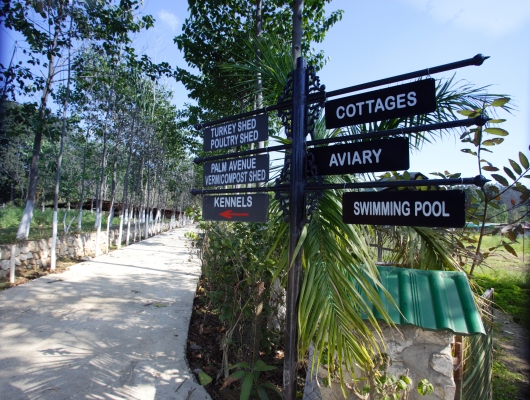 The Cottages housing rooms and suites are designed in style of colonial country bungalows with sloping roofs and wide wrap around verandahs from where one can enjoy serene views of acres of Sal Forest, organic farms and the surrounding Himalayan foot hills.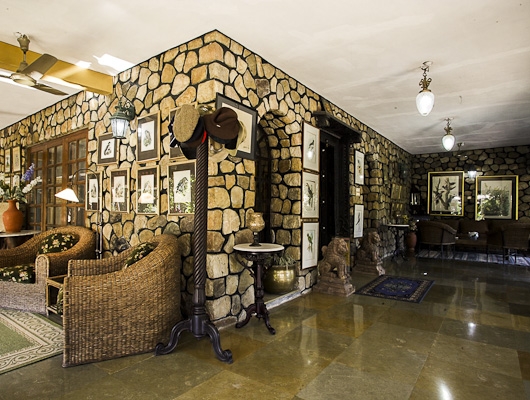 Interiors are elegantly furnished with beautifully restored period furniture, and decorated with antique fittings and rare paintings. All rooms are air-conditioned.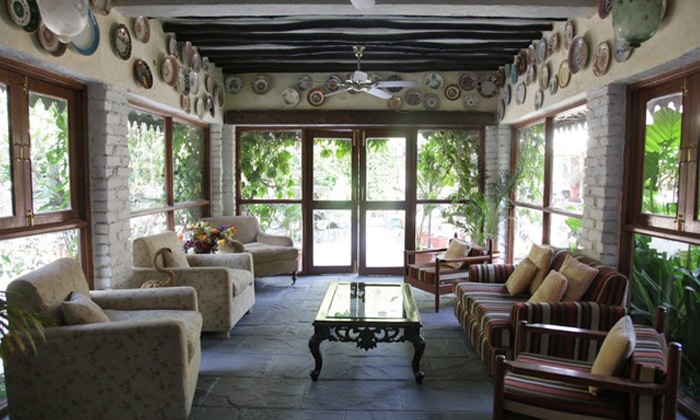 Enjoy your morning tea on the verandah – classic British style , as you relax on one of the antique armchairs .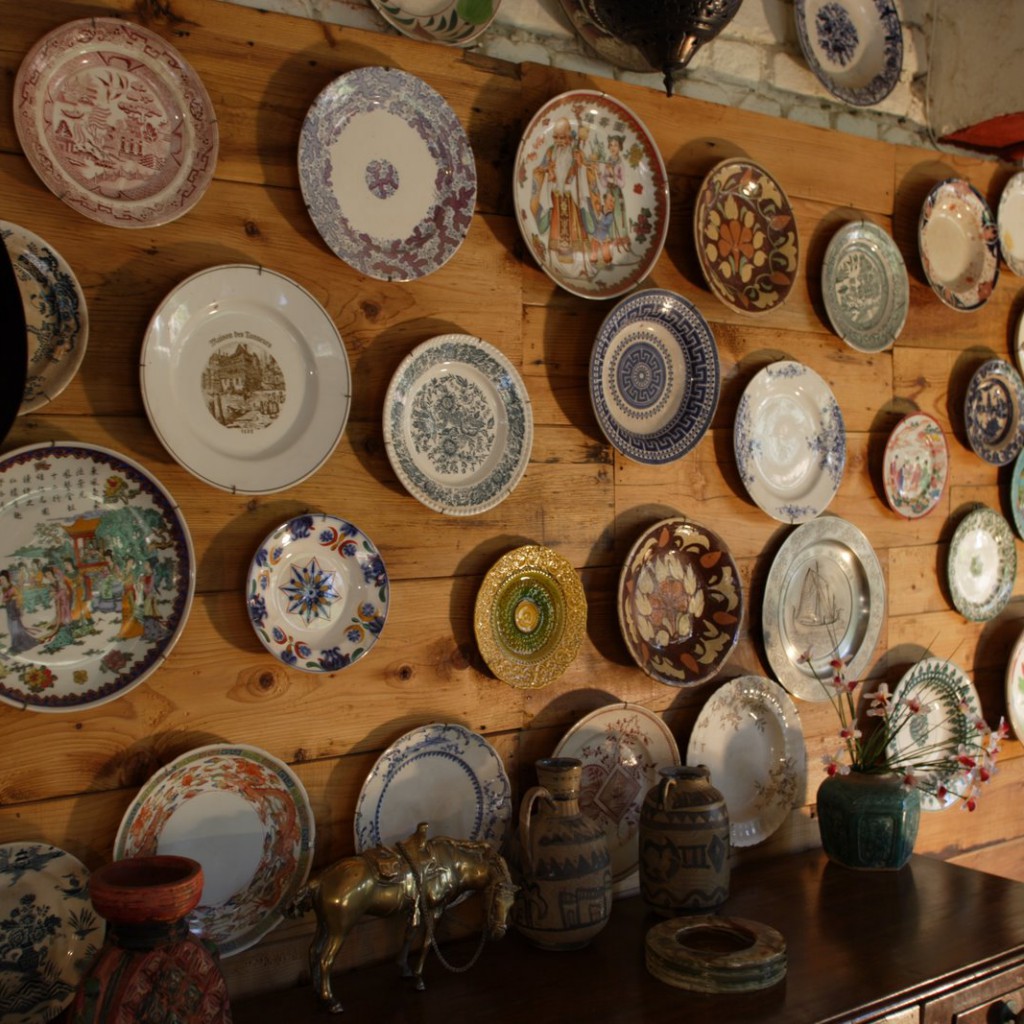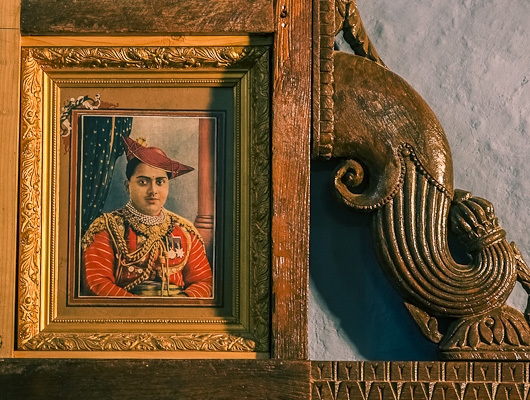 Artifacts that adorn the walls, lend much charm and aura  and make the experience complete and unforgettable.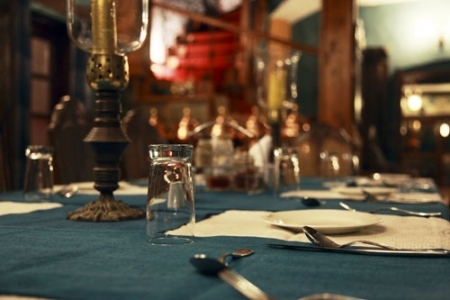 Vishranti offers a formal dining experience complete with the ambiance of a royal dining room. What makes the Vishranti dining experience exemplary is that you will be served wherever you wish. Enjoy a romantic dinner with your significant other by the pool side or grab an outdoor lunch trekking or in the gardens.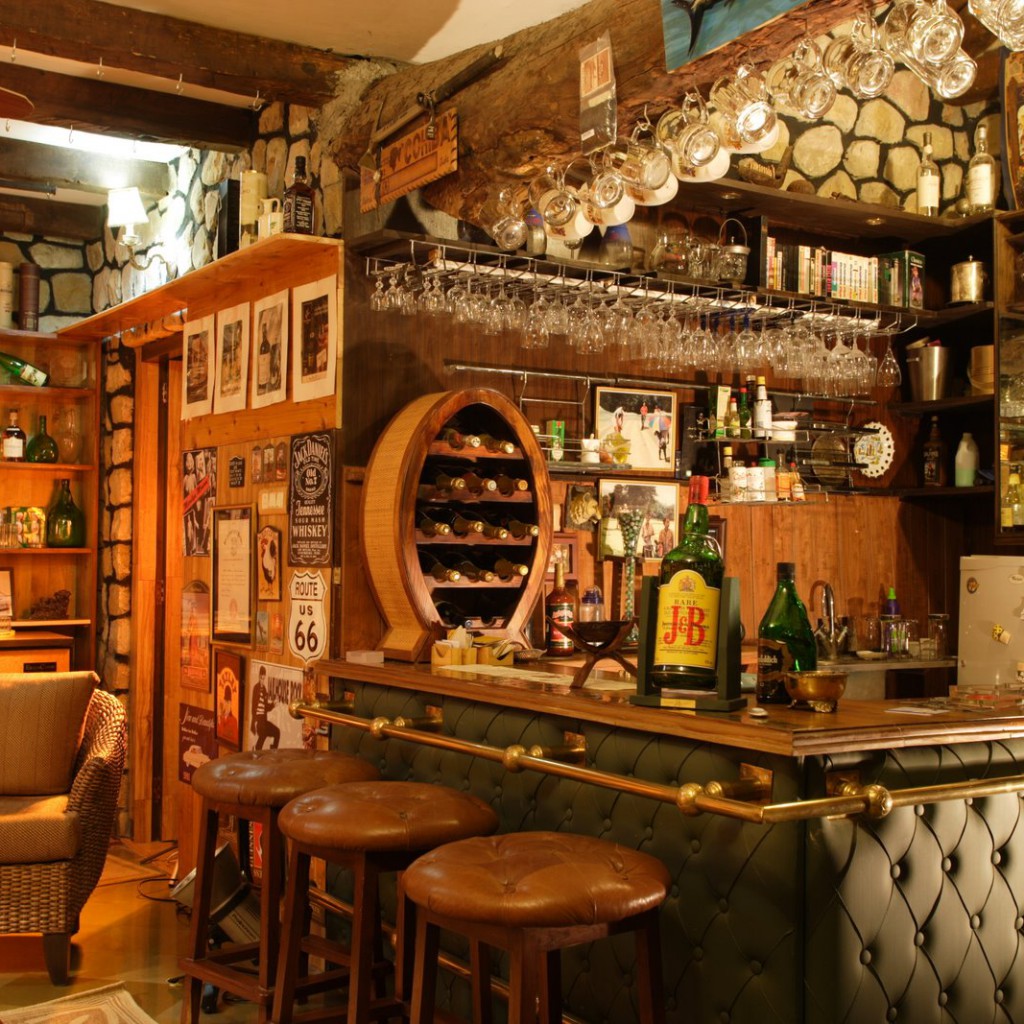 Holdy's Pub reminds you all about an era gone by. It has been built to honour Mr. R. L. Holdsworth, a House Master and Dy. Headmaster at the Doon School. He was triple blue at Oxford, for excellence at Cricket, Football and Boxing. He was one of the pioneers who discovered the Valley of Flowers on Shipton's Mt. Kamet expedition .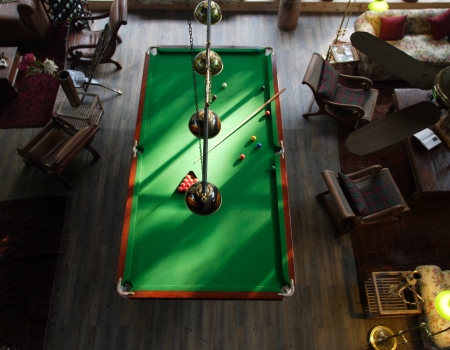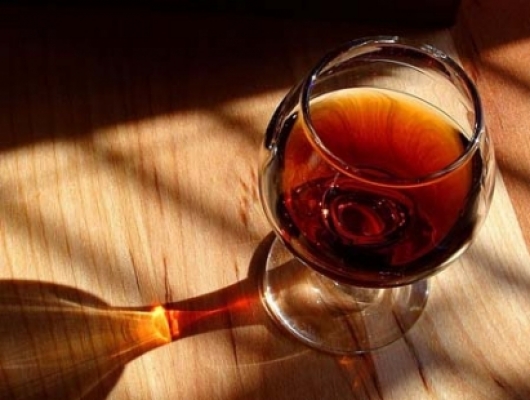 A snooker room for those who like to enjoy a game or two with their drinks.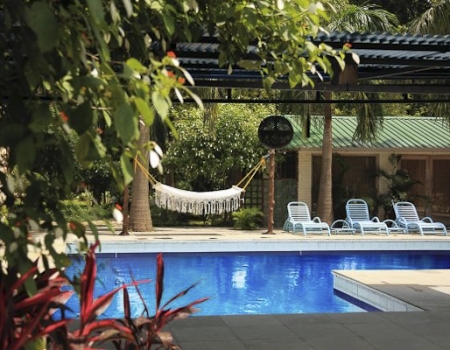 Relax & rejuvenate your spirit with a refreshing dip or indulge in a book reading session on the pool side hammock.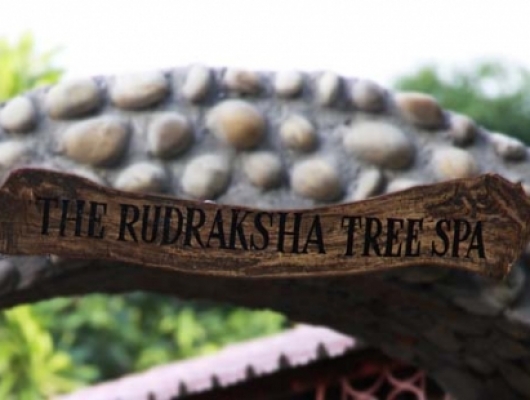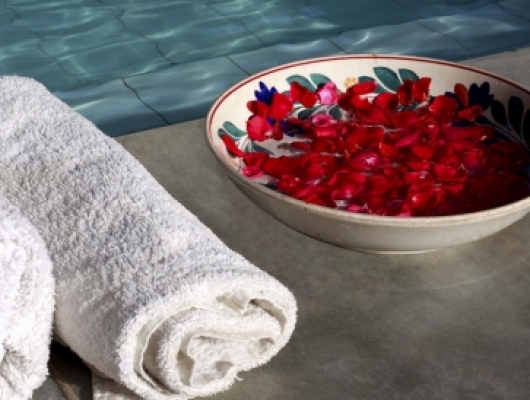 The Rudraksha tree Spa at Vishranti is nestled under a rare Rudraksha tree. It is surrounded by healing bamboo and fragrant lemon grass. Pure Bliss !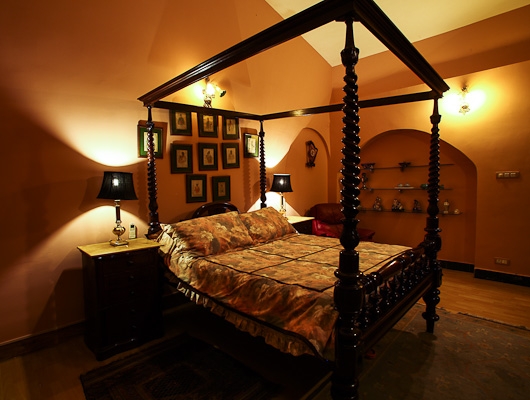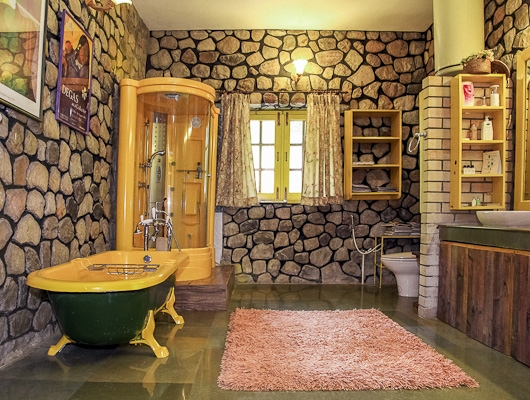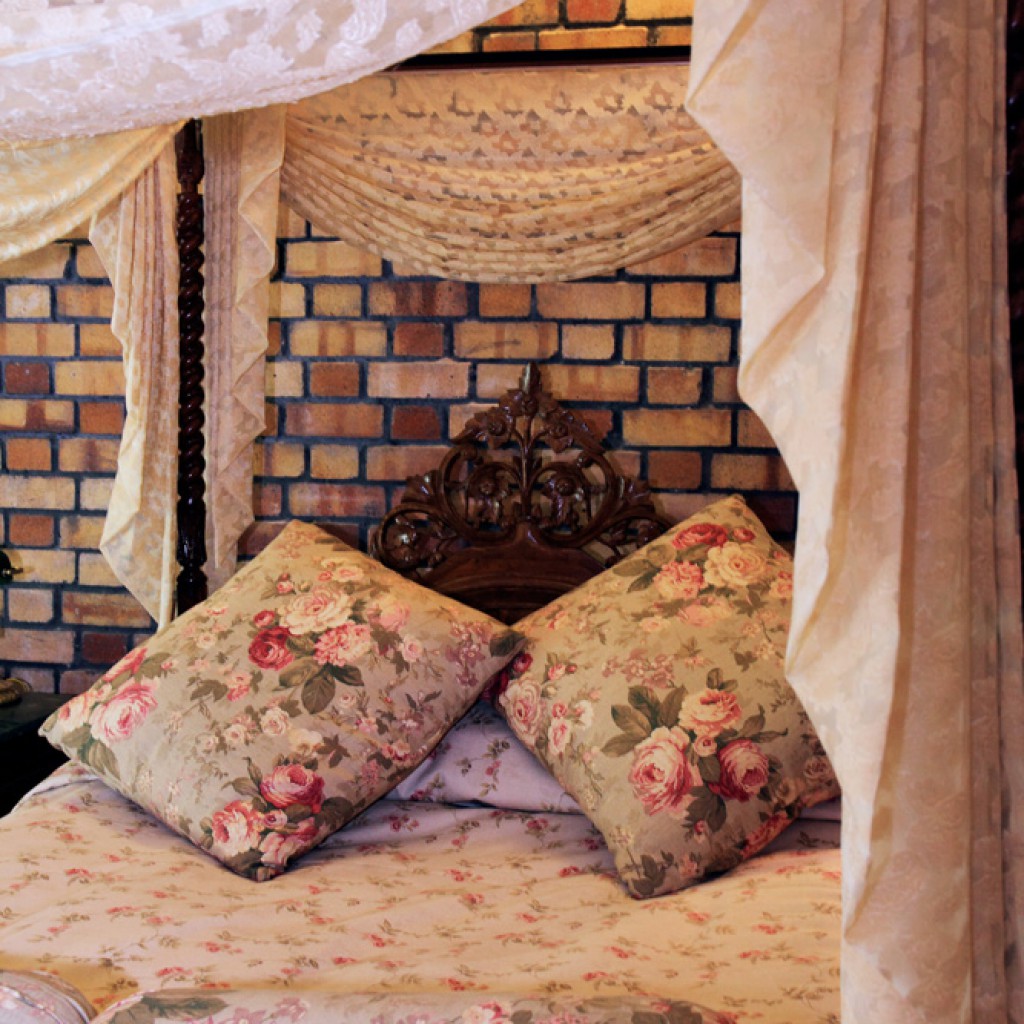 Rooms are stocked with all amenities, Beds are extremely cosy & luxurious, a perfect place to retire after a hectic day of sightseeing !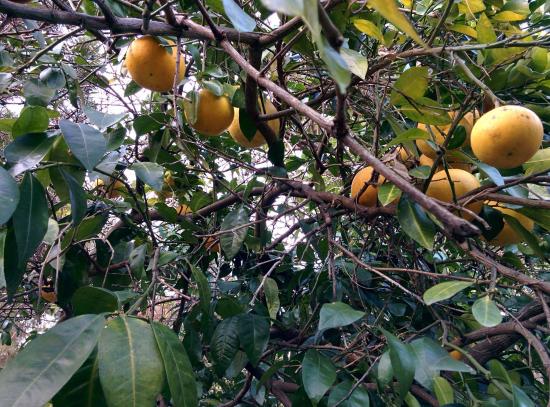 With over 23 acres of organic farm & the option for guests to choose their own vegetables & fruits for their meals, this place is a hidden Gem, a true Luxury in the lap of nature .  So , when are you planning a visit?
Vishranti Resorts , Prem Nagar, Village Lower Kandoli, Pachwa Doon,, Dehradun, Uttarakhand 248007, India.