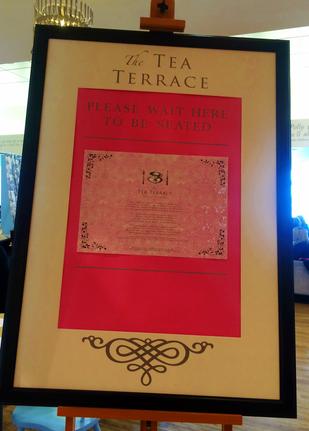 The Tea Terrace – House of Fraser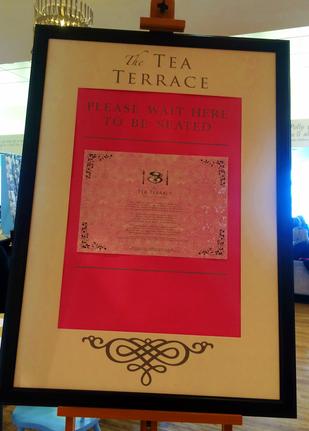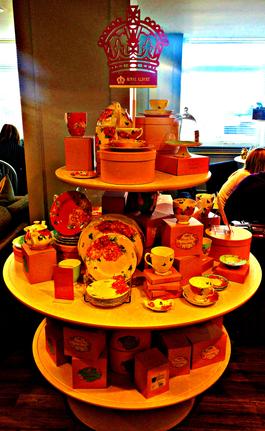 The Tea Terrace is a hidden oasis, strategically located on the top floor of House Of Fraser, a premium shopping store on the world renowned Oxford Street, W1, London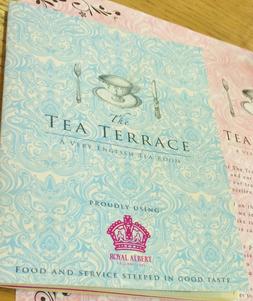 It is a perfect place for tourists, families and friends, to relish some of the best British food and indulge in the Afternoon tea tradition of scones, cream, sandwiches and desserts.Set with a traditional feel and environment,           it recreates the Afternoon tea tradition by serving teas in proper china cups, saucers and teapots .

The Tea Terrace offers a great selection of freshly prepared sandwiches, grilled delicacies, warm scones with clotted cream and preserves and a wide variety of  cakes and pastries. You can choose from a wide range of teas/coffee, fresh juice and smoothies.This place has some great options for allergy sufferers as well. There is a wide range of gluten-free dishes on the menu, they have even added some lip smacking gluten free dessert options that taste as good as their gluten variants. The atmosphere is extremely family friendly. Good food coupled with the serene English decor has a very calming effect on both young and old.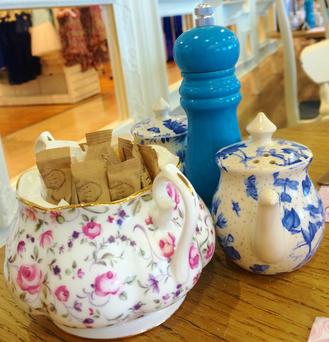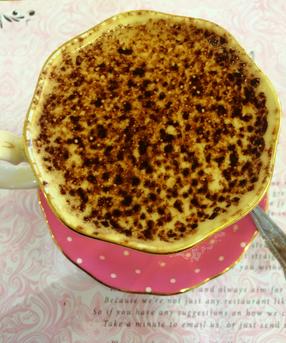 The Tea Terrace at House of Fraser is my favourite hangout post a shopping workout on the buzzing Oxford Street!  My staple here is a freshly brewed coffee followed by an elaborate Traditional Tea session & long conversations with  family and friends.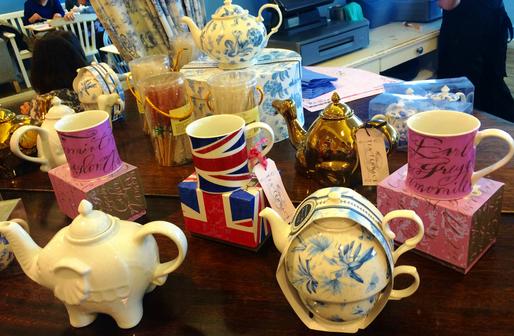 Why not indulge in a little Luxury and take a part of the English tradition home. The Tea Terrace has an extensive collection of English-made Teapots sure to look lovely with any decor. You can choose from a wide range of beautiful porcelain teapots, teacups & coffee mugs, teapots with infusers, small porcelain teapots and Hand-painted porcelain teapots.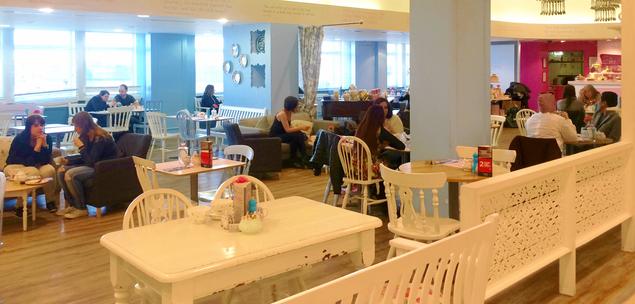 So next time when you are exhausted by running a shopping marathon in this part of the world, give yourself a break, Put your shopping bags down and head to The Tea Terrace at House of Fraser . Relax, Replenish and Rejuvenate!
The Tea Terrace – House of Fraser , 318 Oxford Street , London
+44 344 800 3752