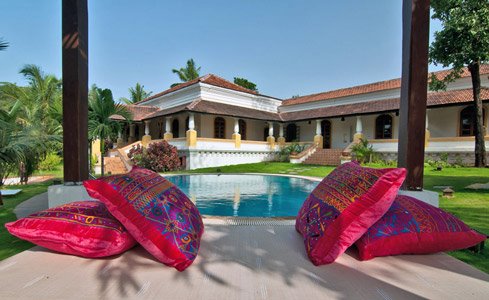 Mystic Moroccan Boutique stay in the heart of Goa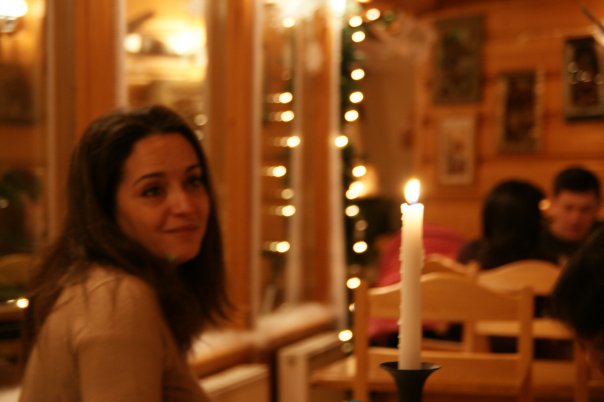 Josephine Villa is the creation of a beautiful, multi talented Moroccan lady  Yassmine . She has poured her heart & soul in refurbishing & converting an old Portuguese house into one of the most beautiful living spaces in Goa . Having recently relocated to Singapore as a trailing spouse to her husband's high flying job, she deeply misses India . Yassmine walks a tightrope , juggling between her new home in Singapore & Josephine villa in Goa, running her successful Home décor business & raising her 2 lovely kids . The bright side – there are not many dull moments in Yassmine's life . She infuses colour & life into the most boring & lustreless .There is a zen-like calmness, a mystical bent in her nature !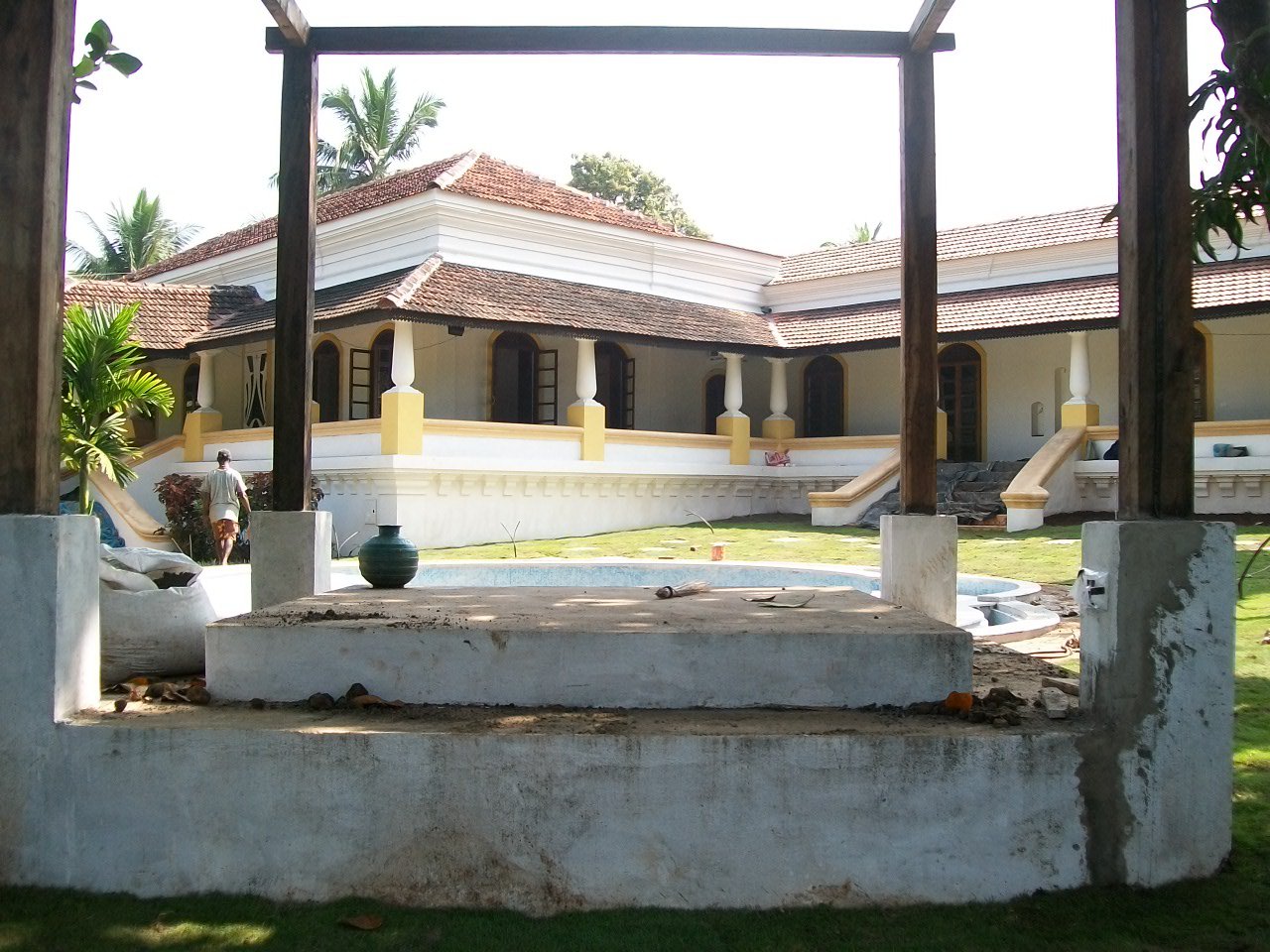 Yassmine has painstakingly restored the Portuguese old world charm with utmost care & introduced subtle Moroccan delights onto the property décor & design.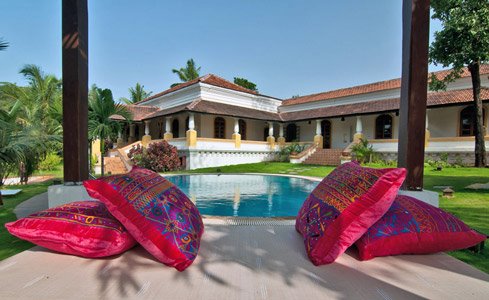 Josephine Villa is located in a North Goan village Cunchelim in Mapusa. Cunchelim is a sleepy hamlet in Mapusa town, but it is only a short drive to beaches and the bustling Night life spots of Goa.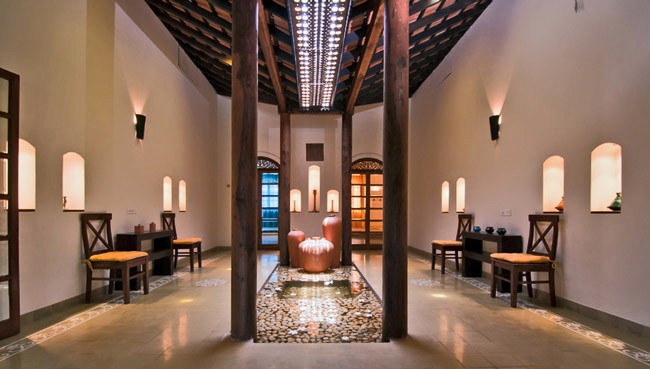 Wooden pillars & beams add personality back into the modern day design palettes . Positioning wooden structures & pebbled pools around the main entrance reduces the scale , the vastness of the area & makes the space more inviting  & friendly.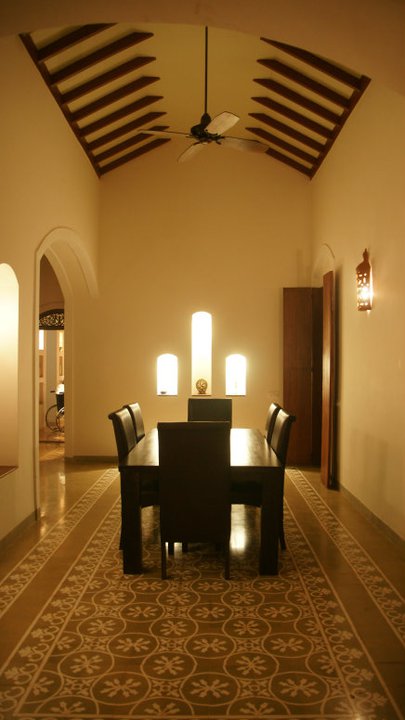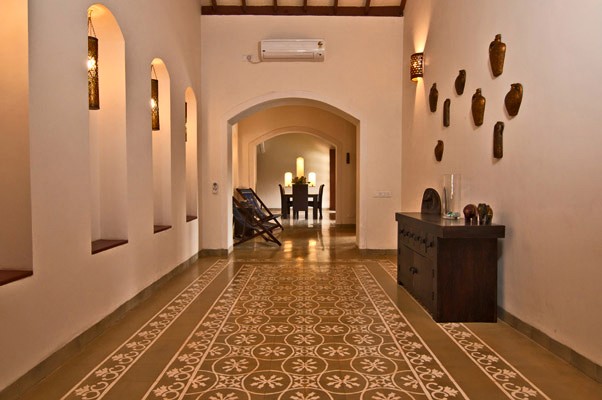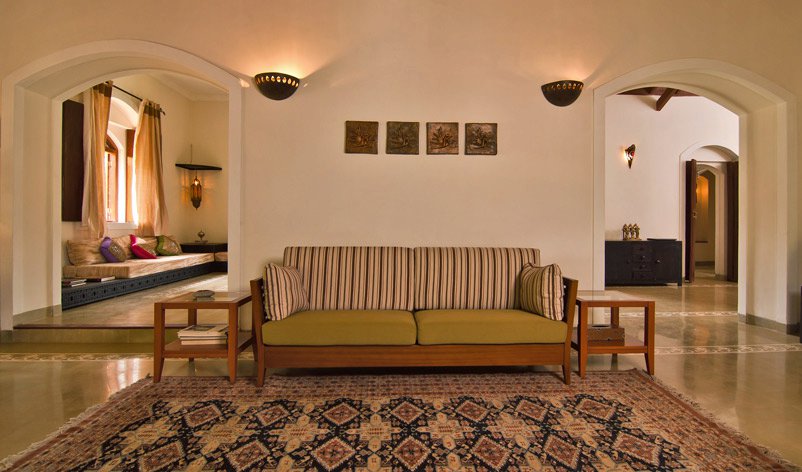 The Villa blends traditional Portuguese architecture with chic contemporary design. The simple minimalistic furniture style creates a sense of openness & serenity.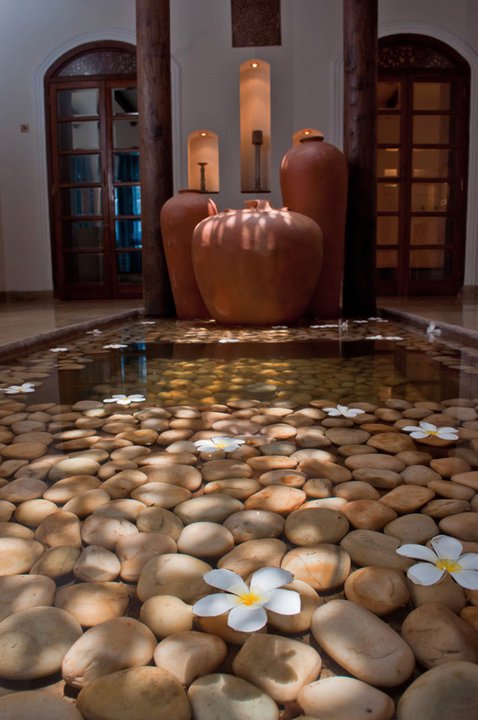 The large hallway & lounge area act as a walk through an intriguing art gallery .
Built in the classical Indo-Portugese style, the villa has four bedrooms with Luxurious en-suite bathrooms. The Villa retains all the original charm of a traditional Portuguese home, whilst having the necessary modern fittings.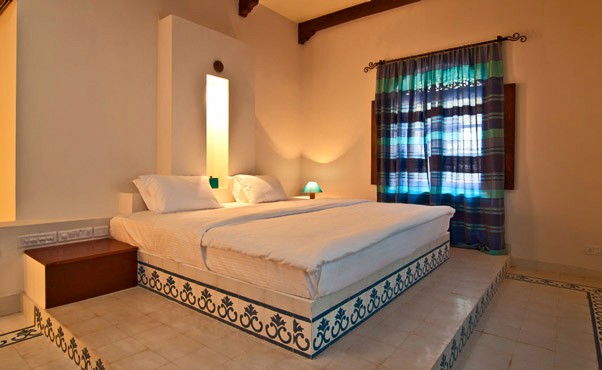 A hint of blue makes the traditional Portugal design less heavy & allows the colour to easily blend into the modern design home.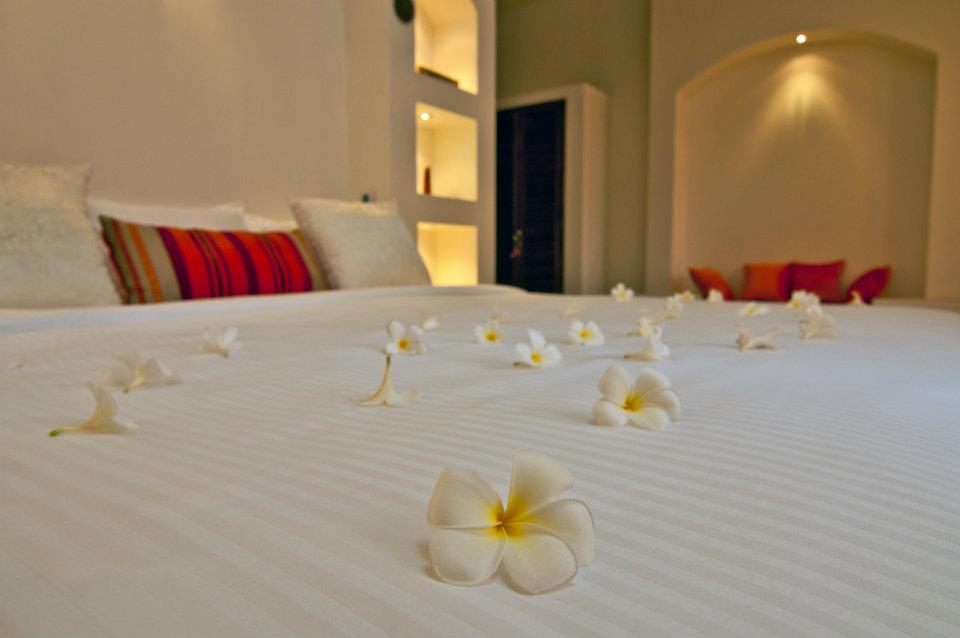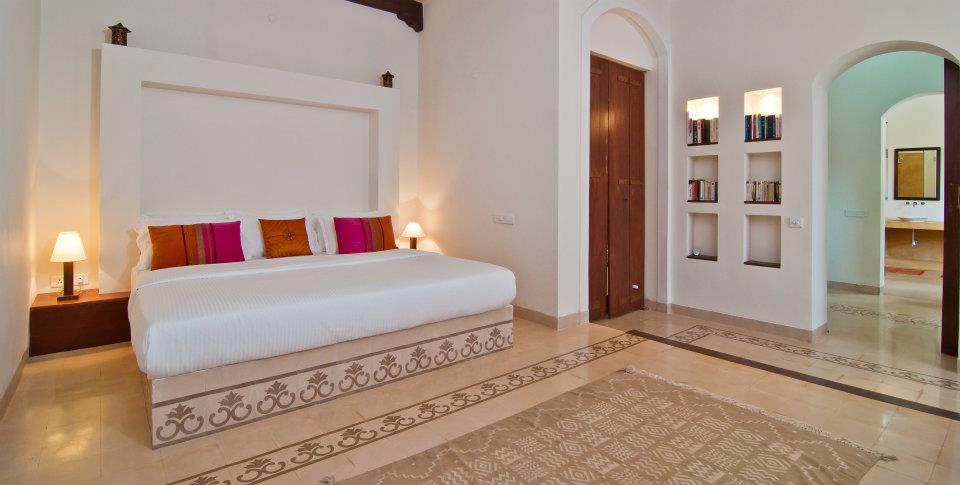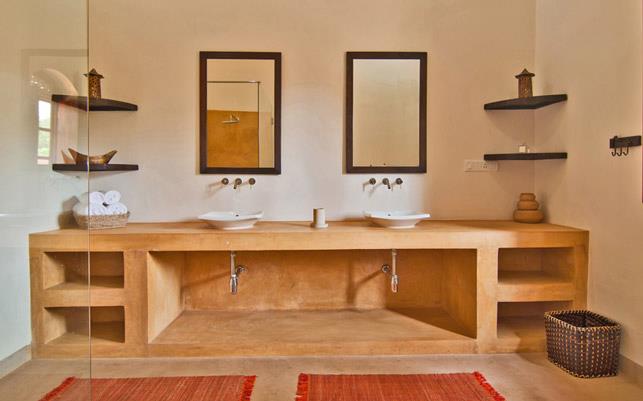 The bedrooms and bathrooms are extremely spacious, with high ceilings- depicting a typical Portuguese style living .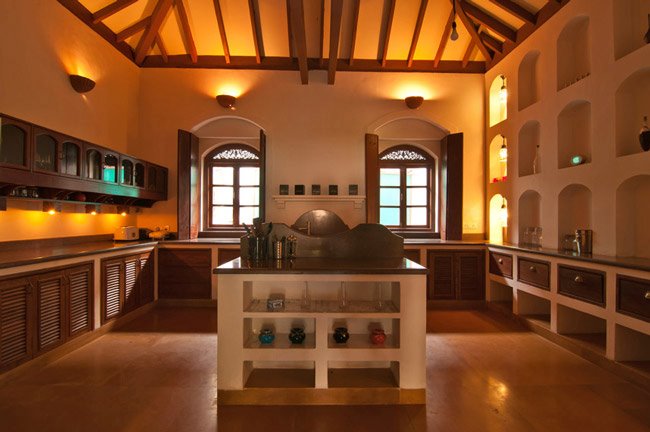 The kitchen is well stocked with utensils and equipped with a stove, oven, microwave & fridge. Josephine Villa also offers to all its guests a dedicated in house cook, 24/7 Housekeeping staff &security. Whether you're a family looking for outdoor space, a couple looking for a luxurious romantic getaway – or a group needing luxury villas to accommodate your entire party – Villa Josephine is the perfect accommodation for all your varied needs.
Moroccan architecture is rich, alluring, and as varied as the landscape of the country itself.  Yassmine has created a unique décor  theme blending Moroccan, Portuguese & Indian intricacies .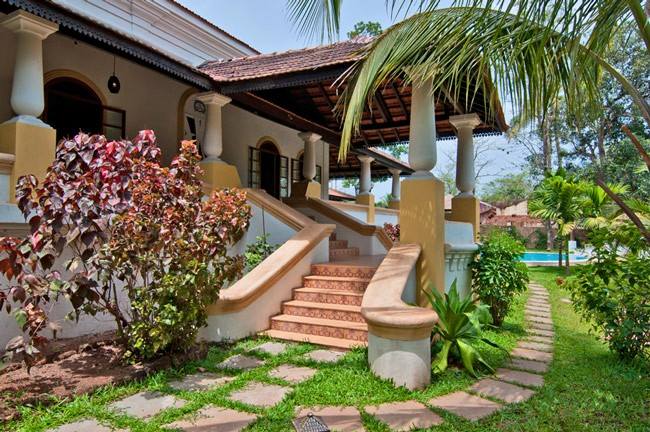 Beautiful Hammocks scattered around , Alfresco seating arrangements in hues of blue, vibrant floor cushions by the pool side. Truly a sanctuary !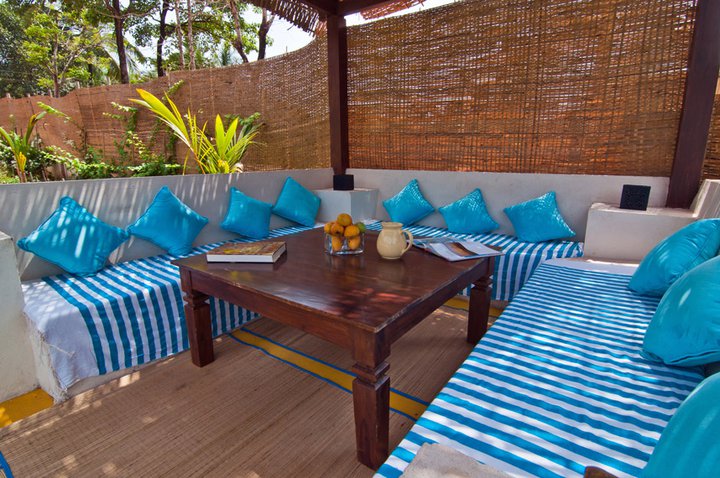 One day in the garden, on hammock, pillows and flowing drapes. Others at the candle-lit patio. A romantic meal by the pool. A crescendo night inside the villa. Josephine transforms into a new place each day.
Everything is different at night at Josephine Villa. The pool side area transforms into an exotic Moroccan oasis. The sun goes down & the candles and lanterns come out. If you love Josephine villa during the day, you will fall in love with it all over again at night.
Thank you very much Yassmine for extending your support . Hope to meet you someday, somewhere, Miss Moroccan Sunshine !
Here's what Shobbha De , a leading columnist& novelist had to say about her stay at The Josephine Villa:
JOSEPHINE VILLA
Contac link :https://www.airbnb.co.uk/rooms/4236274
So which is your favourite boutique retreat in Goa? Do write in !