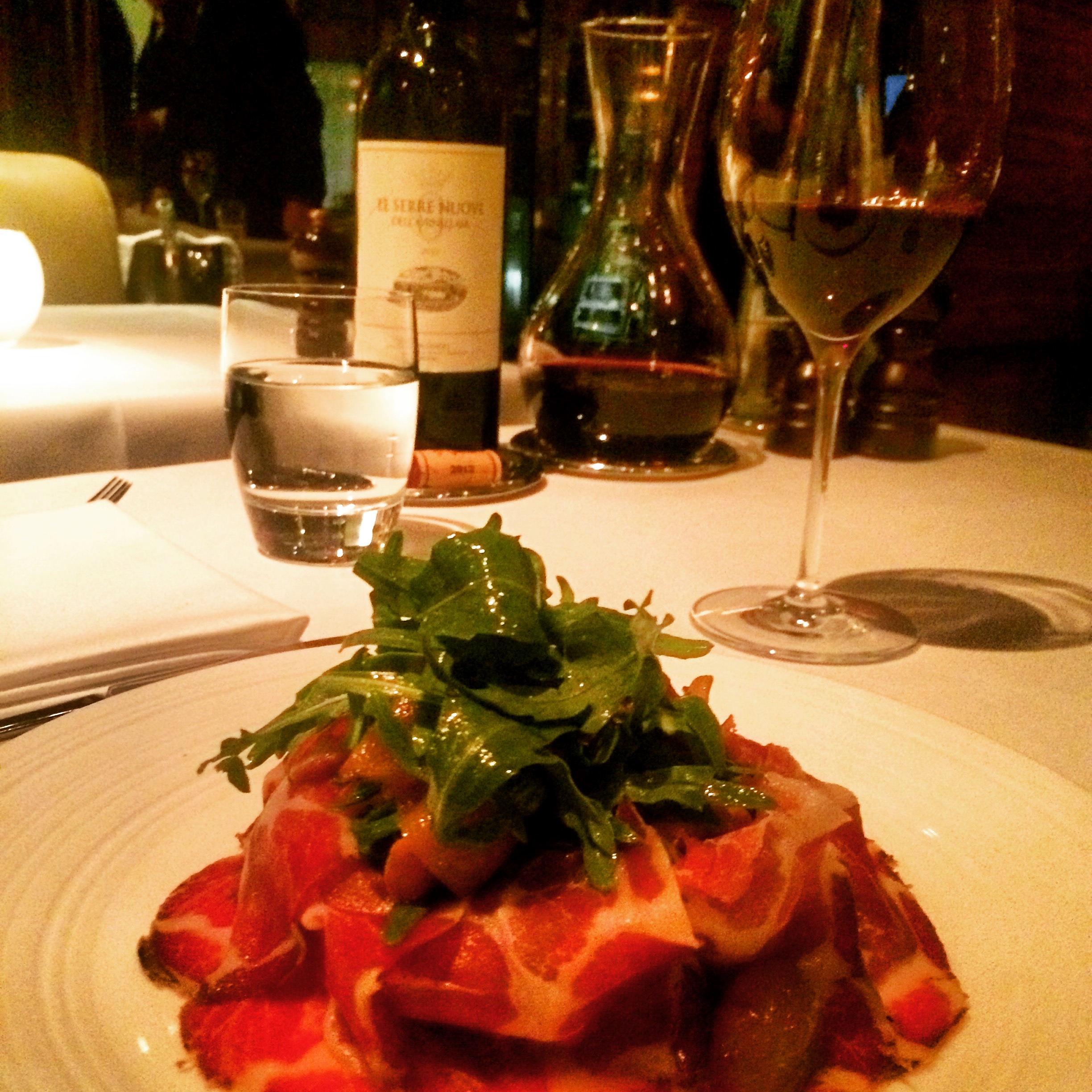 Locando Locatelli , London – Where Brad Pitt entertained Madonna & Jamie Oliver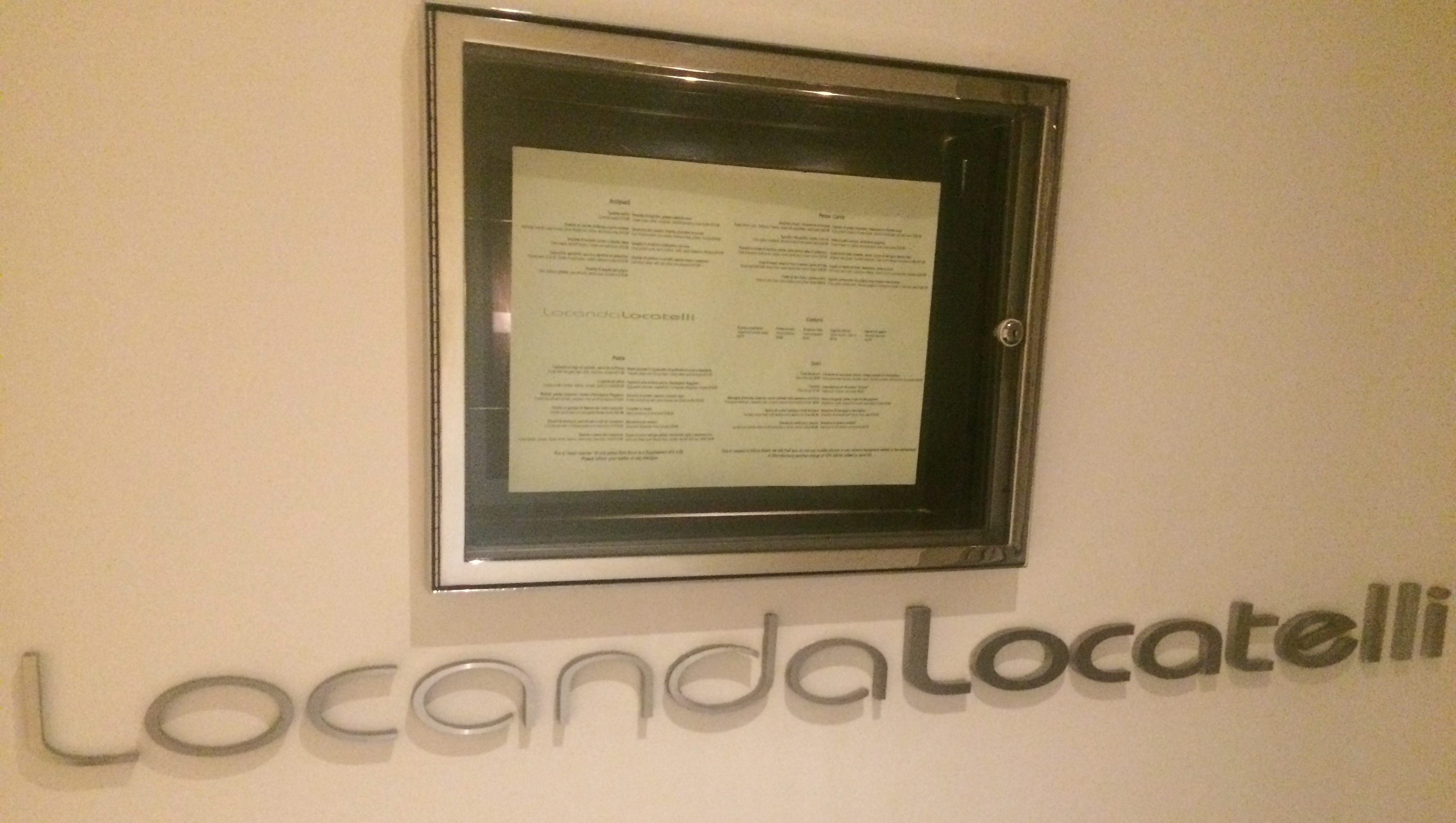 "It's more a case of who hasn't been here." The reason celebrities like Brad Pitt, Madonna, Kate Moss,Simon Cowell , flock here is because of its simplicity, no paparazzi, no glitz, The decor is plain, simple & discreet . After winning a Michelin star in just under 4 years for Zafferano at Belgravia, Giorgio – the head chef & his wife ventured out and opened Locanda Locatelli  . Now as chef patron, Giorgio has established Locanda Locatelli as a place noted as much for its intimacy and family atmosphere as the quality of its food.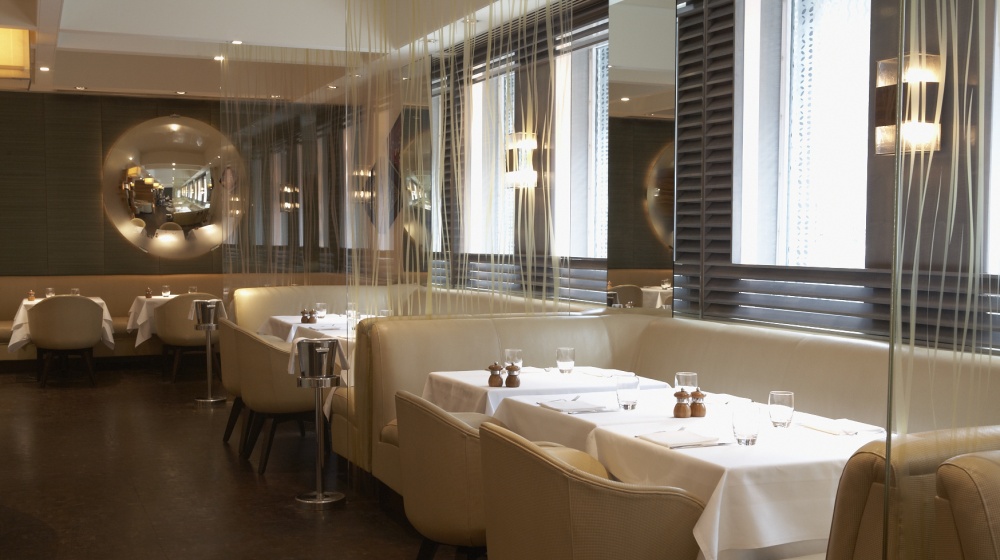 The ambience at Locanda Locatelli is relaxed and laid back. The flowing sheer curtains offer a sense of privacy with the atmosphere of family dining .There is a dedicated private dining area for 12-50 people if you prefer an intimate setting. For celebrities, family & close friends, they always have a table reserved- its a discreet dining spot, table no 11, right next to the kitchen area.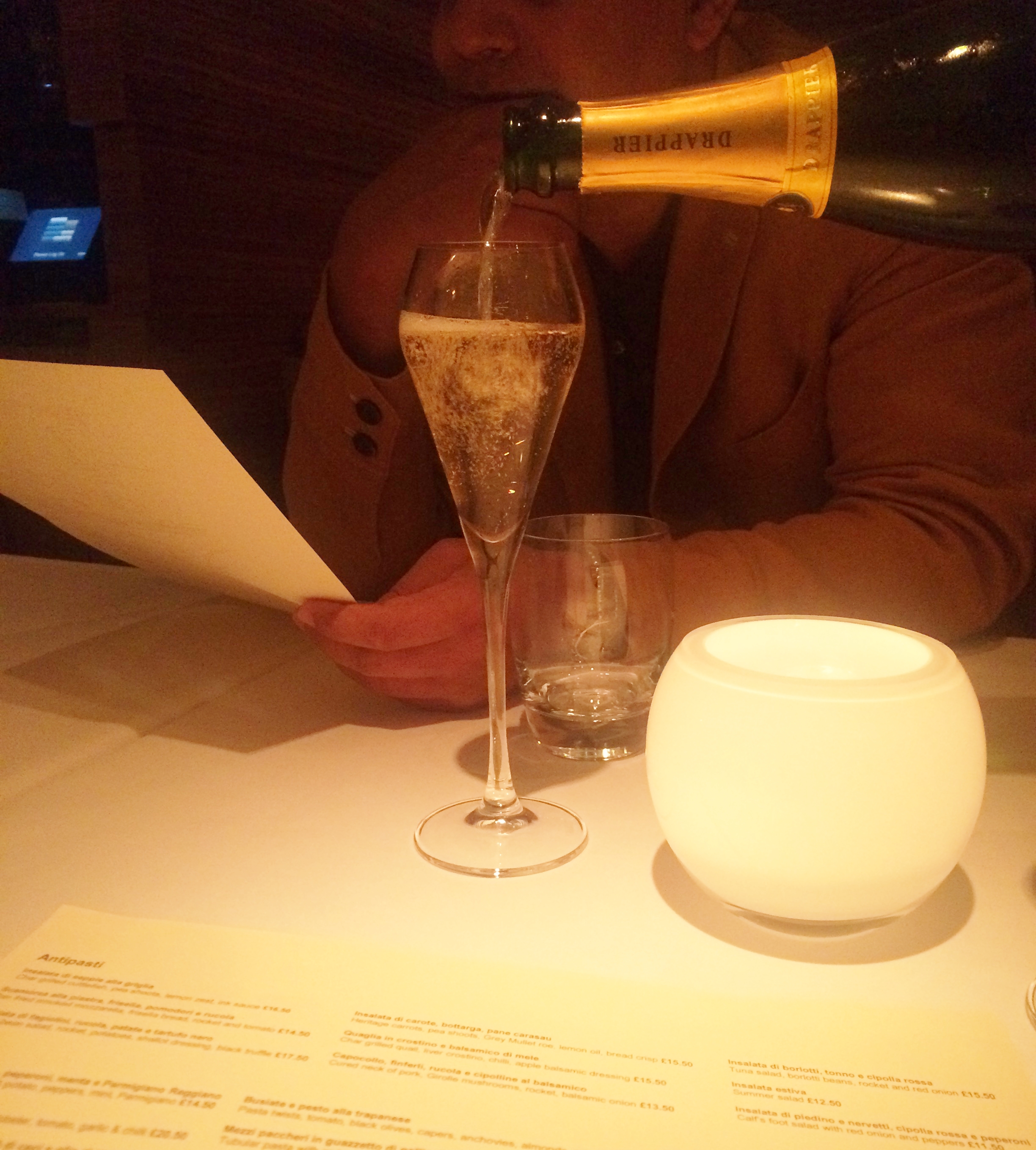 Meeting family when you are away from your homeland is always special.  Special occasions call for setting to match. Av evening over good food & wine is the perfect way to relax & reconnect with family . Our mantra for the evening was complete indulgence.. A glass of Champagne Drappier, Carte d'Or was a good start..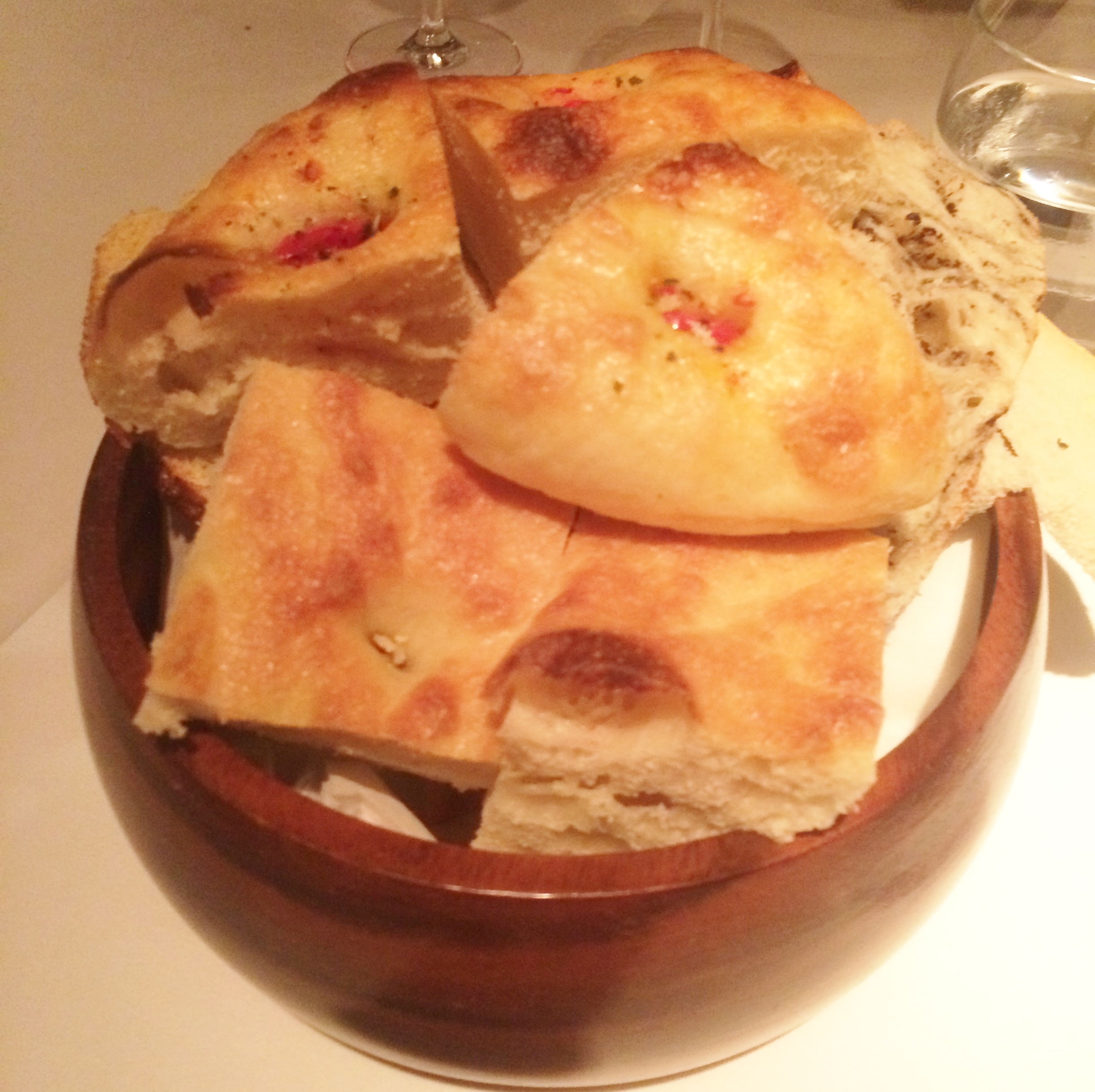 Although i am not a bread basket person, this one made me forget my 'low carbs' vow . This garlic bread portion was soft , crisp and appetizing. I simply could not resist.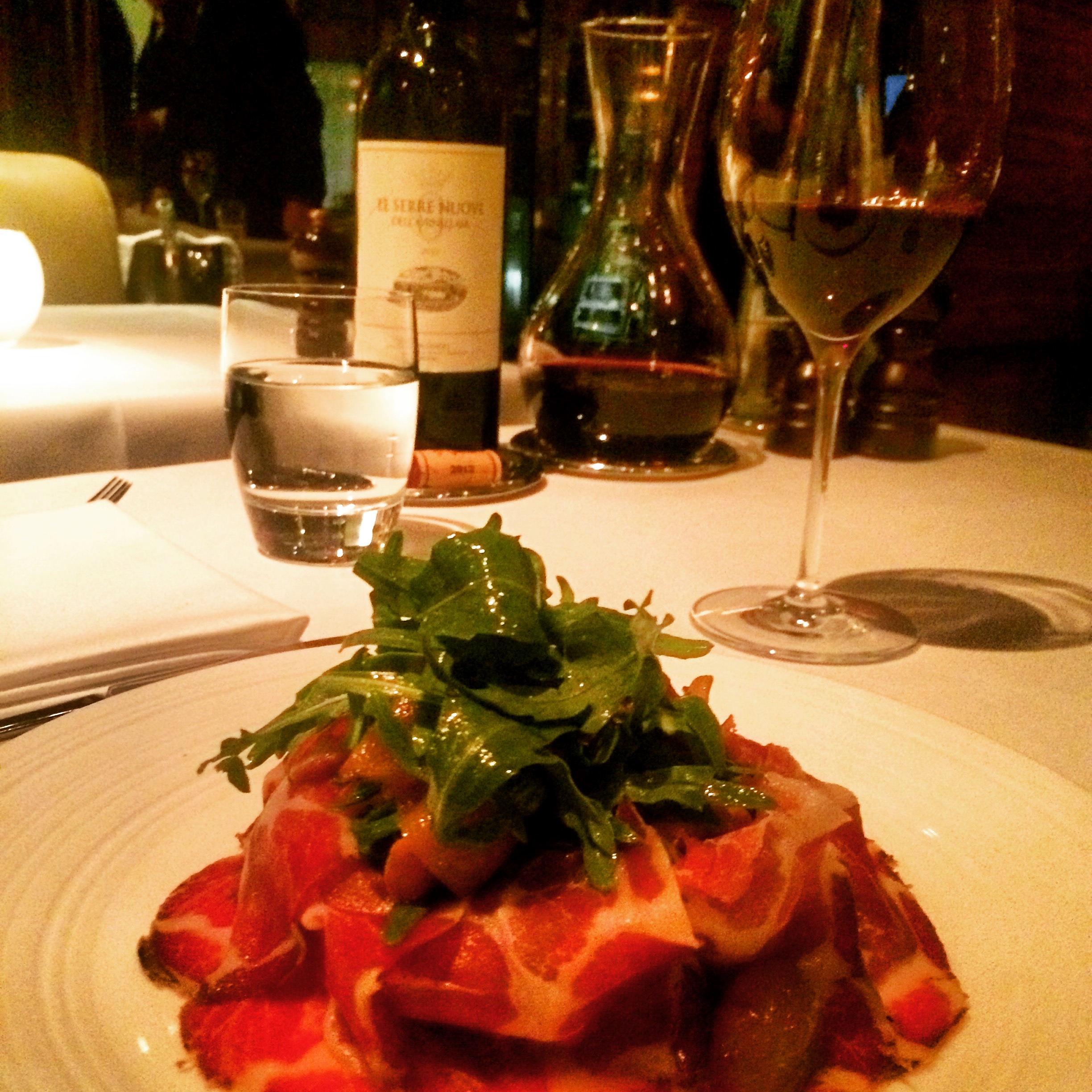 We ordered a bottle of Le Serre Nuove dell'Ornellaia 2012. It  is a deep ruby red, very crisp, clean-edged bouquet. For starters we had Capocollo, finferli, rucola e cipolline al balsamico –Cured neck of pork, Girolle mushrooms, balsamic onion. Delicious- bursting with flavors.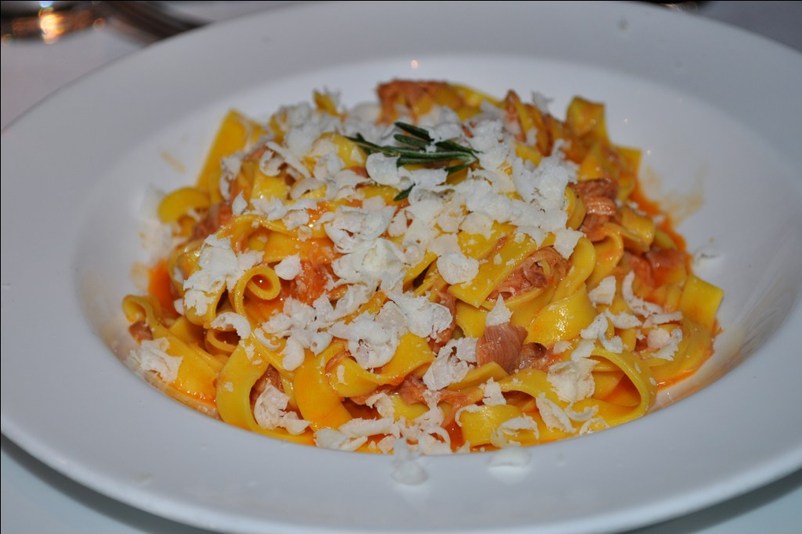 Another interesting dish was 'Tagliatelle al ragù di capretto ' –Pasta with kid goat ragù and chilli. Rich, Velvety and full of zest. Strongly recommended!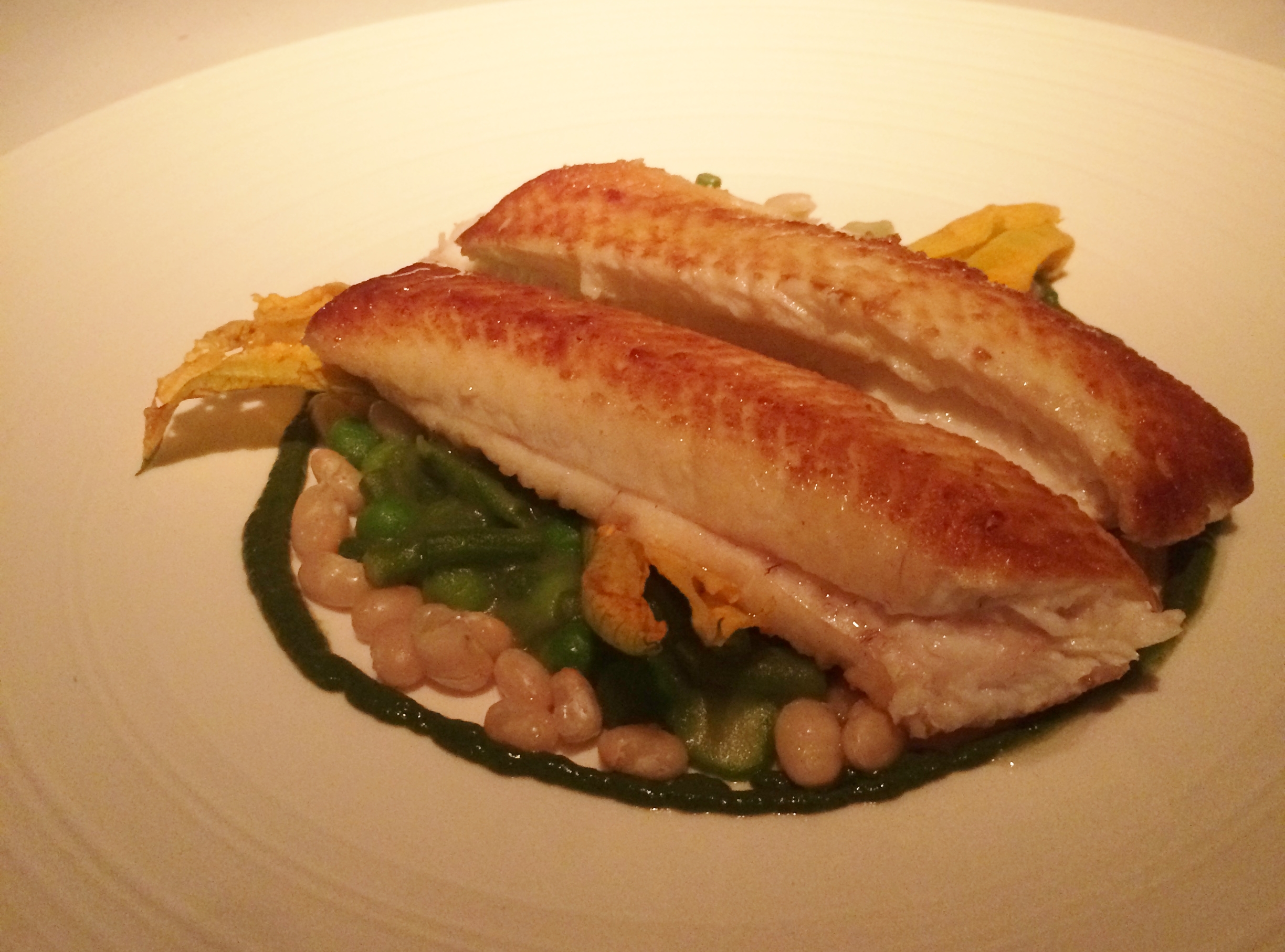 For main course, i chose fish. 'Sogliola arrosto, macedonia di verdure' – 
Roast lemon sole with "Risina" beans, seasonal vegetables and basil pesto. An effortless fish with fresh vegetables -so very healthy. However I felt the beans were a misfit but overall, a great dish to finish off the evening.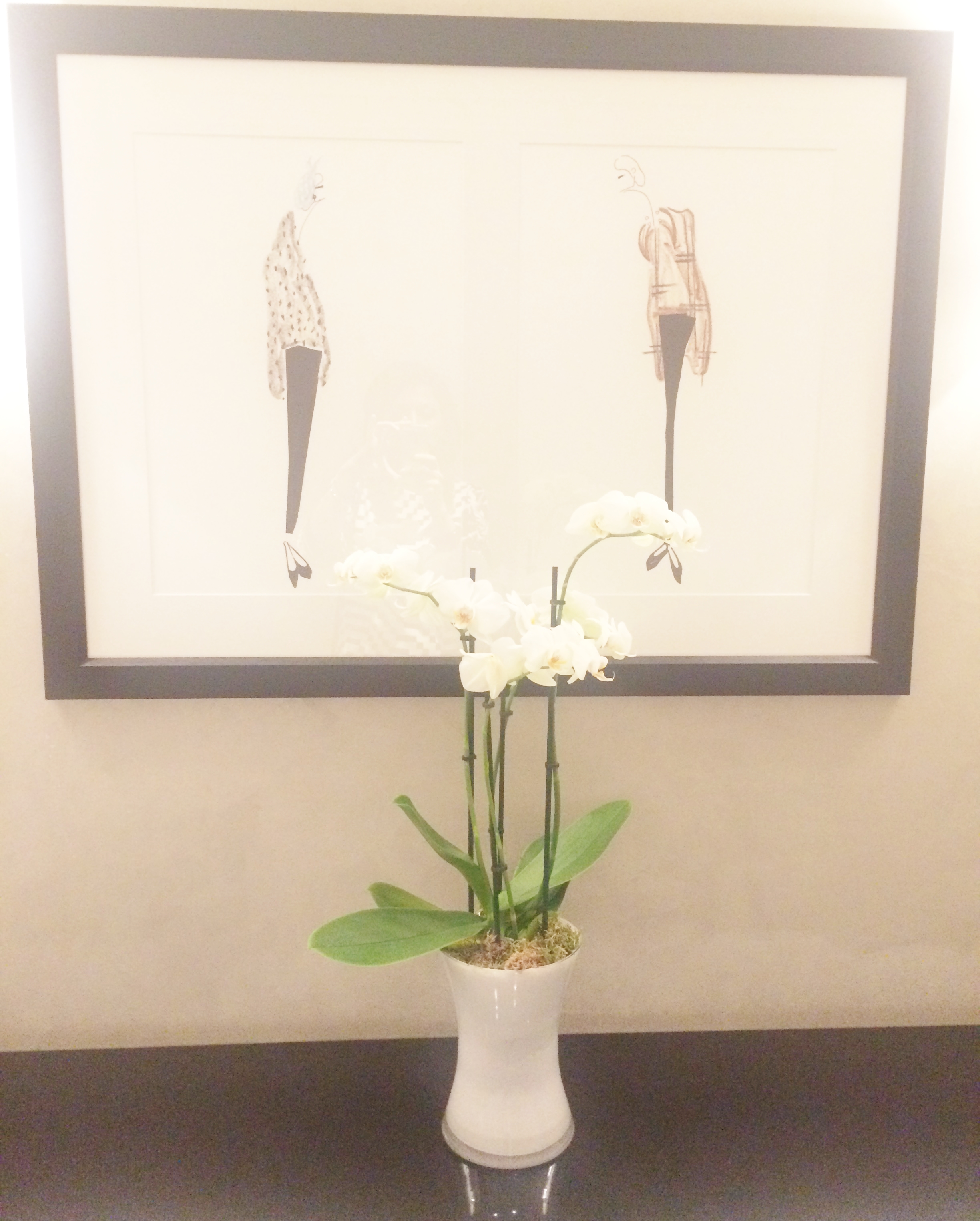 I wish i had gone easy on the garlic bread & left room for Desserts . I have a very sweet tooth & that gives me another reason to come back here.
"Happiness is only real when shared "   Looking forward to many more!
Locanda Locatelli ,8 Seymour Street ,London W1H 7JZ
Tel: +44 020 7935 9088