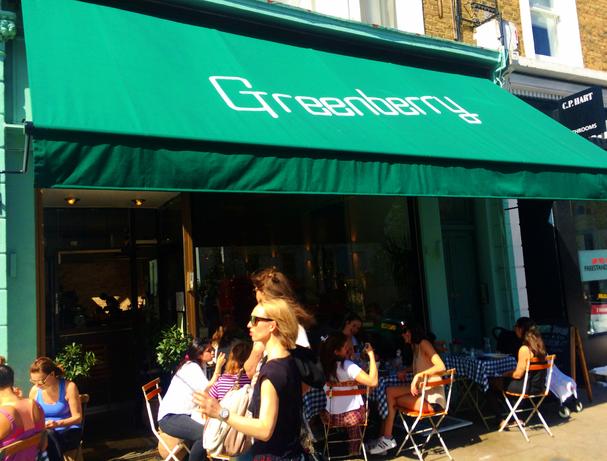 GreenBerry Cafe – Primrose Hill
Need a break from the kerfuffle in central London? Head out to this rustic cafe in a chic
little suburban town just on the periphery of Central London. Greenberry Cafe is located
on Regents Park road in a glamorously charming little urban village – Primrose Hill. This
quaint little area is home to a host of celebrity residents like Daniel Craig, Tim Burton,wen Stefani, Jamie Oliver, Stefano Gabbana to name a few.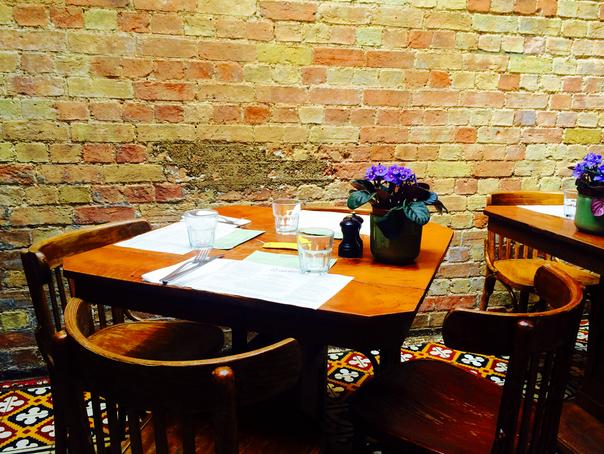 Greenberry Cafes beauty is in its simplicity and old world brick charm that is considered
typical of the countryside. The theme and decor goes very well with the overall old-world
feel of the surrounding Primrose Hill area. Super Rustic, Super Relaxing , Super Delish !Greenberry Cafe stocks a fantastic selection of wines & spirits to complement their
contemporary all day dining menu.The menu at Greenberry Cafe is a more sophisticated twist on modern cuisine.
A selection of home made ice creams and sorbets capture your senses completely .
The desserts get their inspiration from the cafe owner's recipe book Lola's Ice Creams and Sundaes.My favourites at Greenberry Cafe :
Goosnargh chicken breast, Imam Bayaldi served with Greek yoghurt & flat bread & Valhrona
gluten free chocolate brownie.My friend Gayatri who is a strict vegetarian tried a Salad made
of wild rice, quinoa, butternut squash, goats cheese, mint and pomegranate and was delighted
by this wonderful combination of the freshest, most diverse ingredients.On a bright and sunny day , Greenberry Cafe is the prettiest spot to be at !
Drop in for a coffee, a glass of wine, a quick bite or a hearty meal at Greenberry Cafe and enjoy
fine dining in a rustic & relaxed setting.
Greenberry Café
101 Regents Park Road,
London NW1 8UR,
Contact:0207 483 3765
greenberrycafe.co.uk
image courtesy: my Iphone
[/vc_column_text][/vc_column][/vc_row]