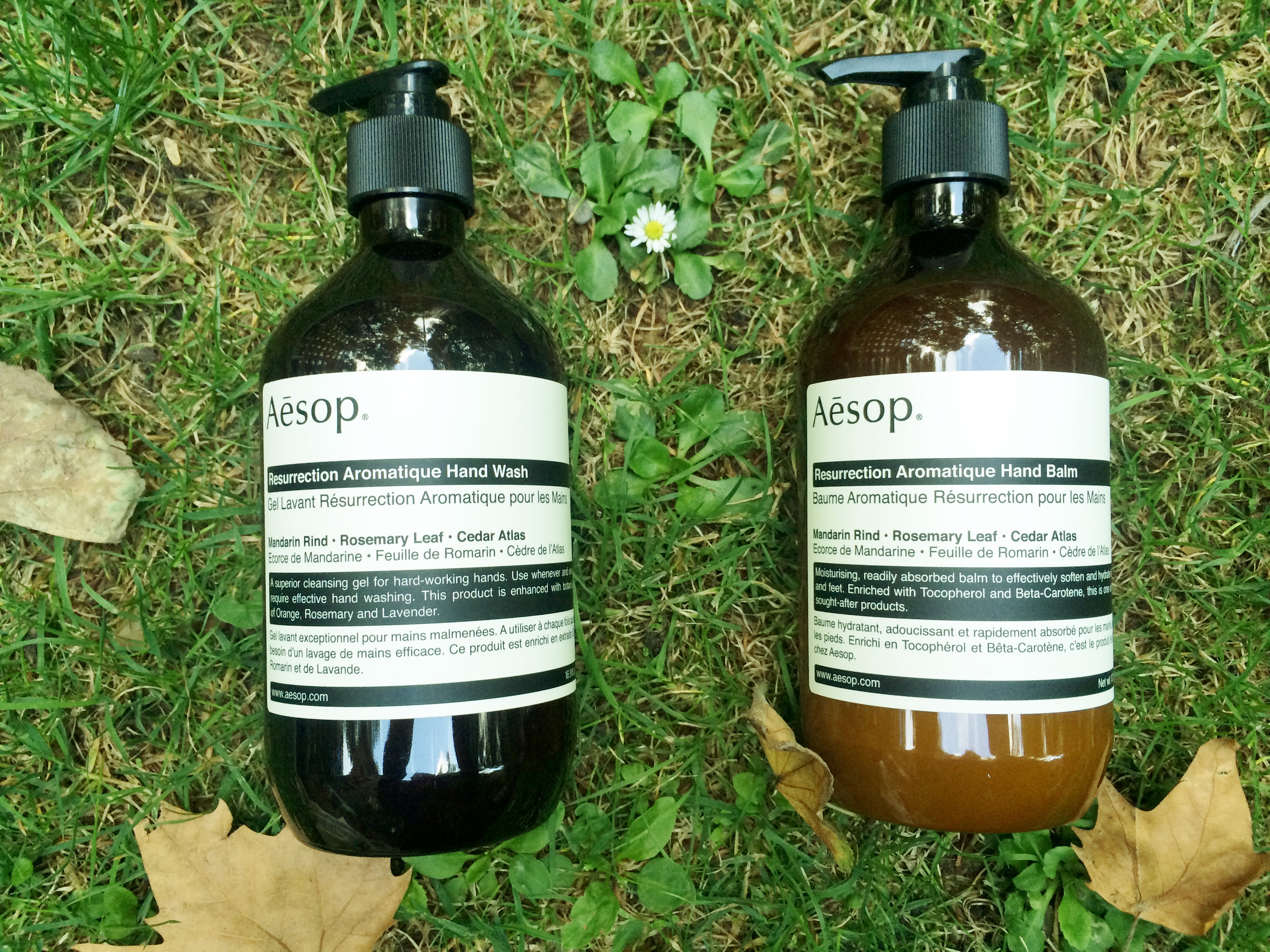 Aesop Resurrection Duet – A Perfect Gift for Her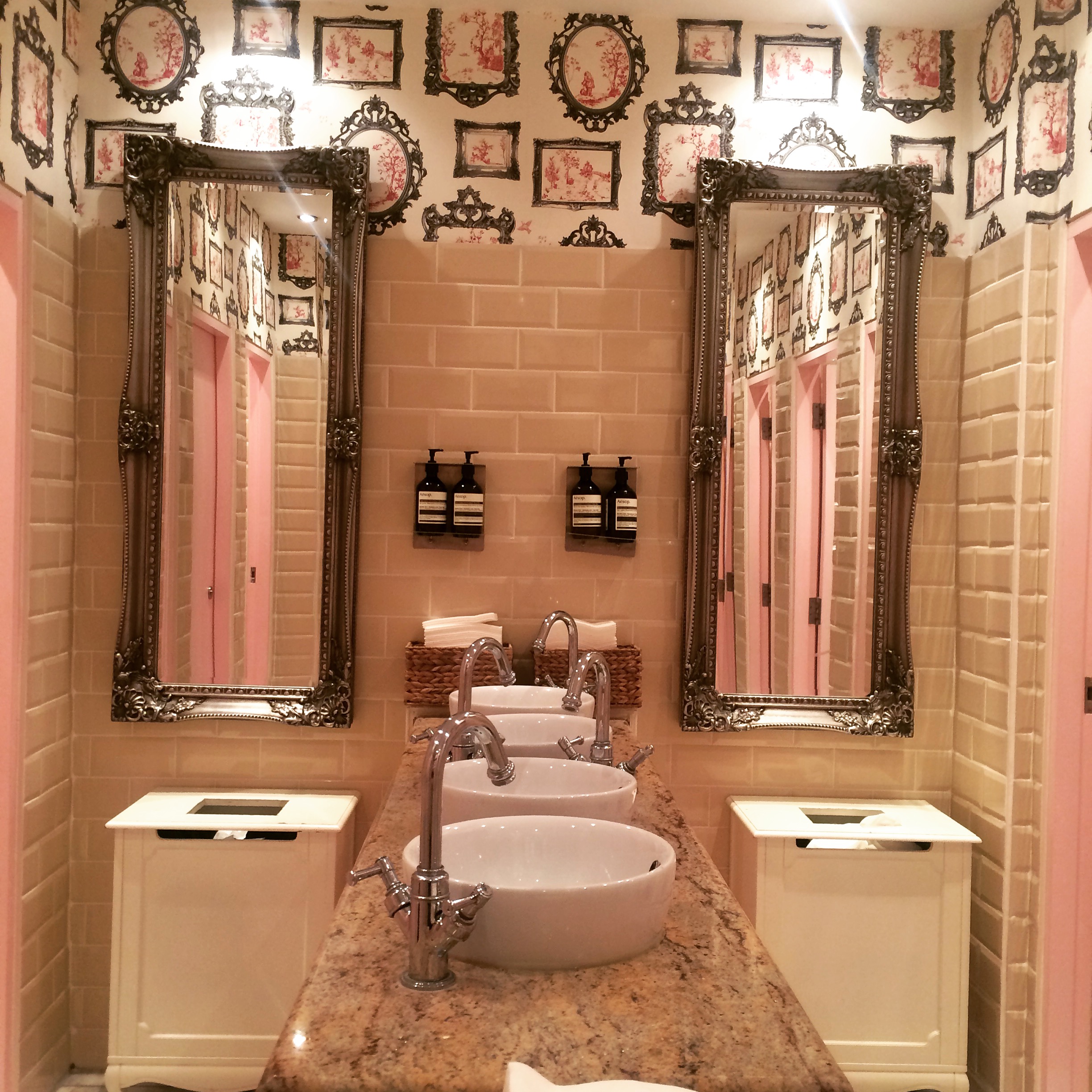 " Our eyes are the windows to our soul & our hands are the beacons which betray our real age."
I discovered AESOP brand inside the powder room of a stunning restaurant- HUSH, located in the heart of Mayfair, London. It was the prettiest ladies room ever, oozing Luxury from all corners. I instantly fell in love with the Hand wash & Hand cream duo. My hands felt soft & velvety, it worked like magic on my neglected hands .{ I must admit that I haven't always taken the best care of my mitts.}  I searched on the internet and found Selfridges as the leading retail store for AESOP   & so i trotted to Selfridges & bought the Aesop duo as a gift for myself & for my Mom 🙂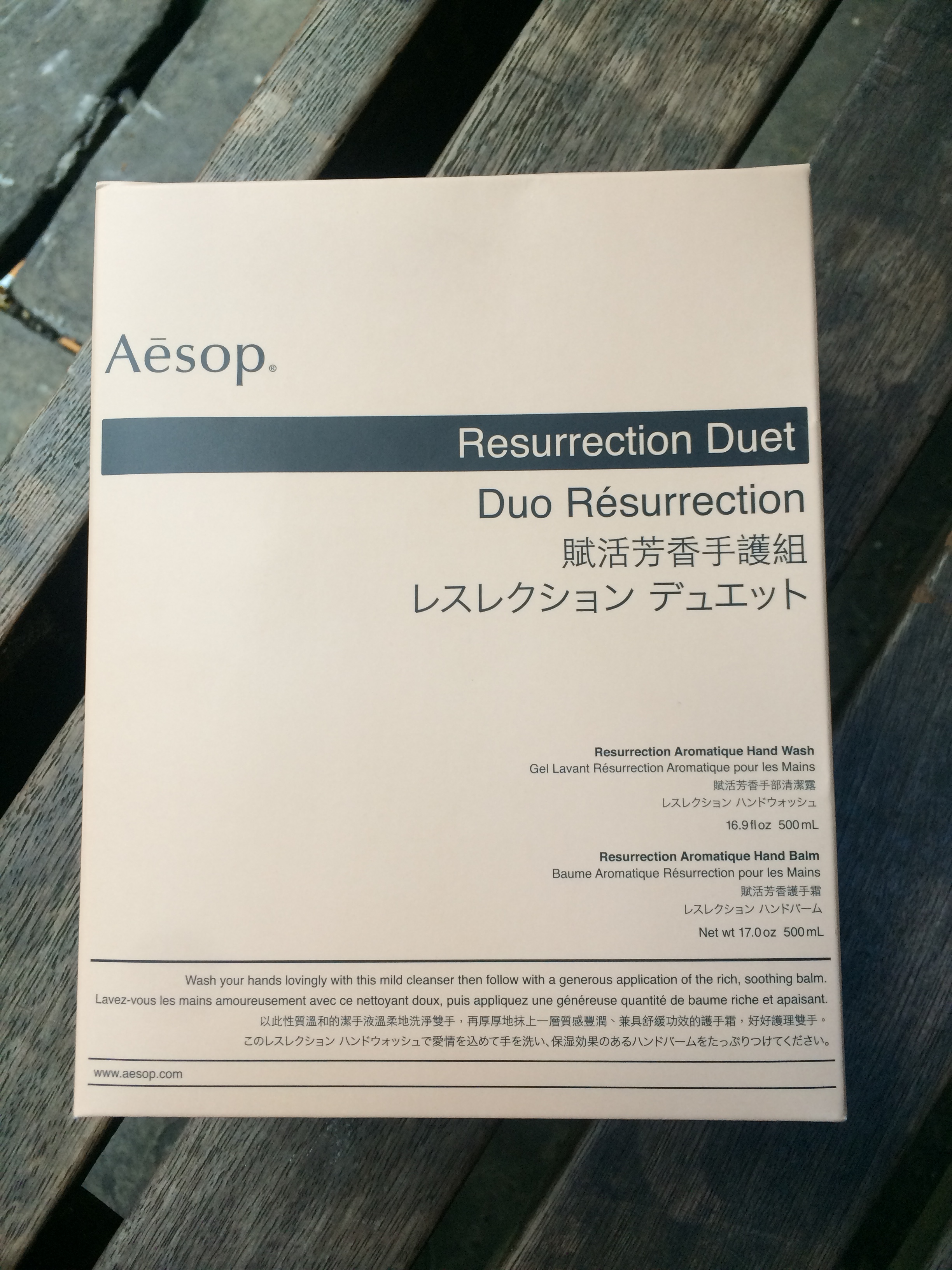 A little background about the brand Aesop – It was established in Melbourne in 1987.  Aesop creates a wide range of superlative products for skin, hair and body care.  {For more brand & product range related information , please visit AESOP website }
'After the face, hands are the second most visible tell-tale sign of one's age,' says Dr Roxanne, president elect of the American Society for Plastic Surgeons.  Your hands experience the same amount of exposure as your face yet they are often the most neglected. Ageing creeps up on you, so the earlier you start looking after your skin the better.
A delightful duo to cleanse and care for the hands
Aesop Resurrection Aromatique Hand Wash has a clear gel texture & smells divine with notes of lavender & herbaceous . My skin instantly felt cleansed. rejuvenated & refreshed . Repeated washing, particularly with liquid soaps, strips the hands of their natural oils leaving them dry and rough.You'll love Aesop hand wash as it doesn't dry out the skin & leaves it soft & supple .
Aesop Resurrection Aromatique Hand Balm is a beautifully scented hand cream with Lavender & herbaceous Aromas. The concentrated Hand Balm provides a sheer, protective buffer & coats the skin effortlessly,thus making it a deliciously irresistible, almost addictive treat for the hands!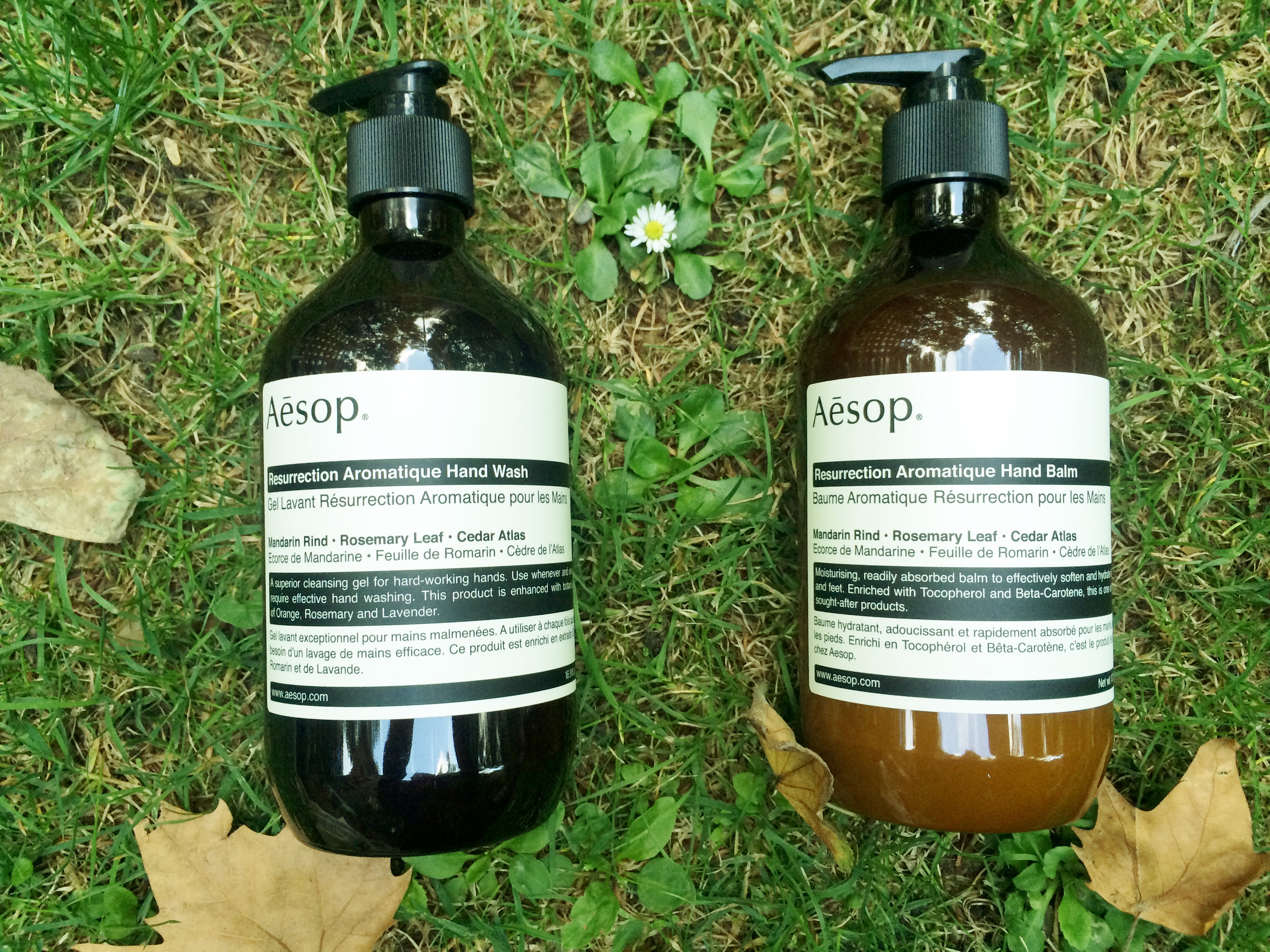 Aesop Resurrection Aromatique Hand Wash & Hand Balm duo is a very thoughtful gift for my mom and yours, or for any of the wonderful women in your life . So buy one & let them know that you care ; as your hands are the first part of the body to age and most of us often forget about giving them nourishment.
Do you have a favorite Hand cream gift box that you've received? I'd love to hear about it!
Aesop Resurrection Duet Gift Box –
Hand wash : 500 ml
Hand Balm : 500 ml
Gift Box Price : £ 85
Website : www.aesop.com/uk