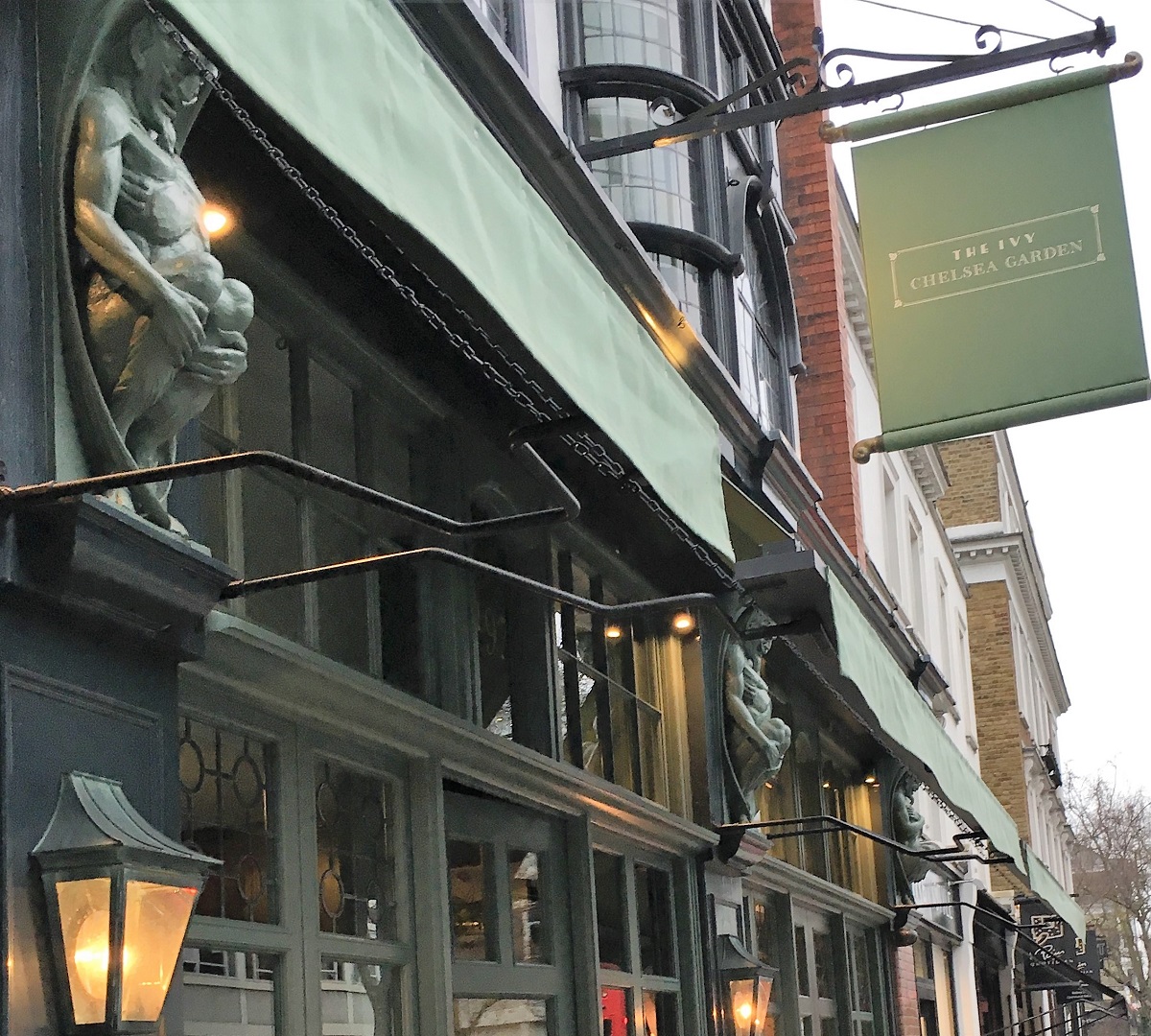 Secret Garden at The Ivy Chelsea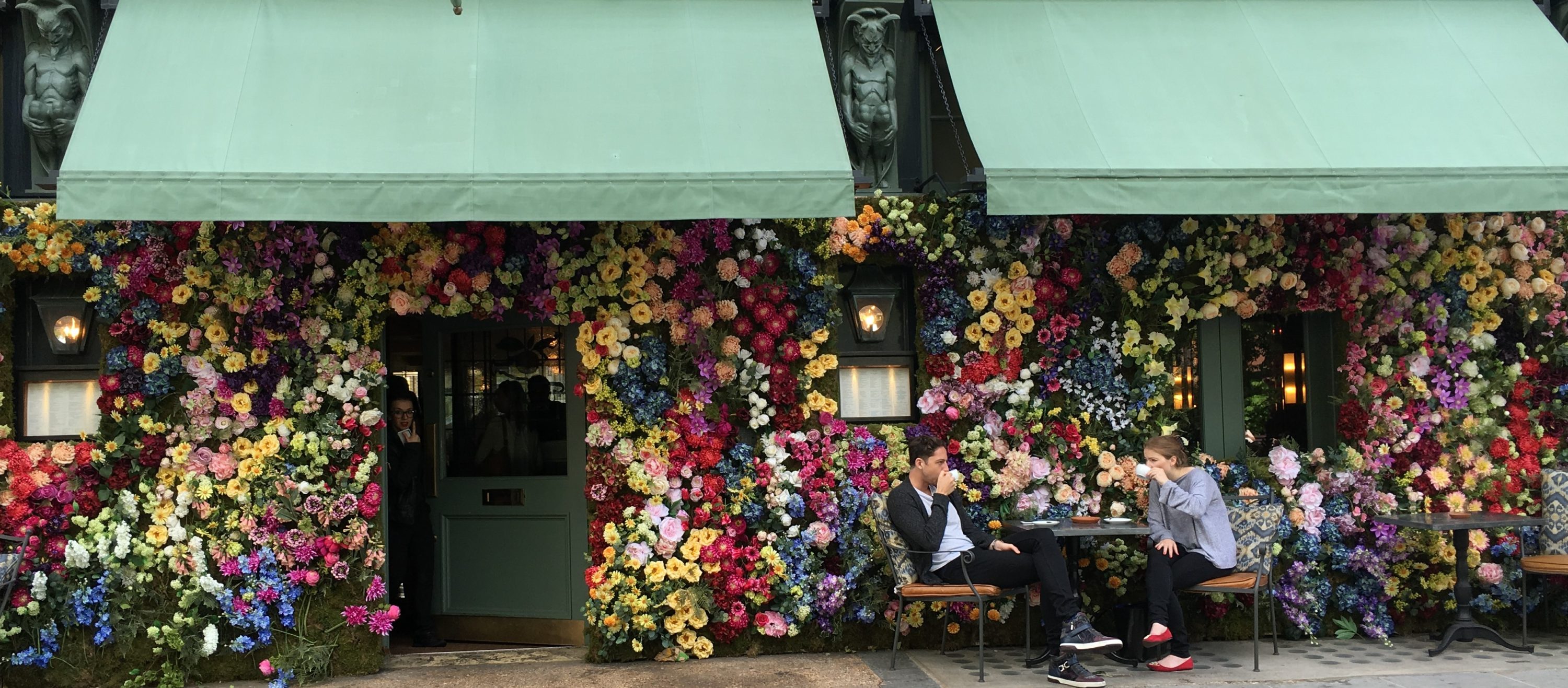 The Ivy Chelsea
Hidden behind an alluring flowery façade is an elegantly British casual dining experience. Located on Kings Road, a short walk from Sloane Square in London, The Ivy offers a relaxing break from the regular, boring restaurant experiences & offers an element of surprise & charm to dining.
With its large display windows bordered by dark green frames, tinted glass windows, fresh fragrant flower arrangements. The Ivy engages all of your senses almost instantly .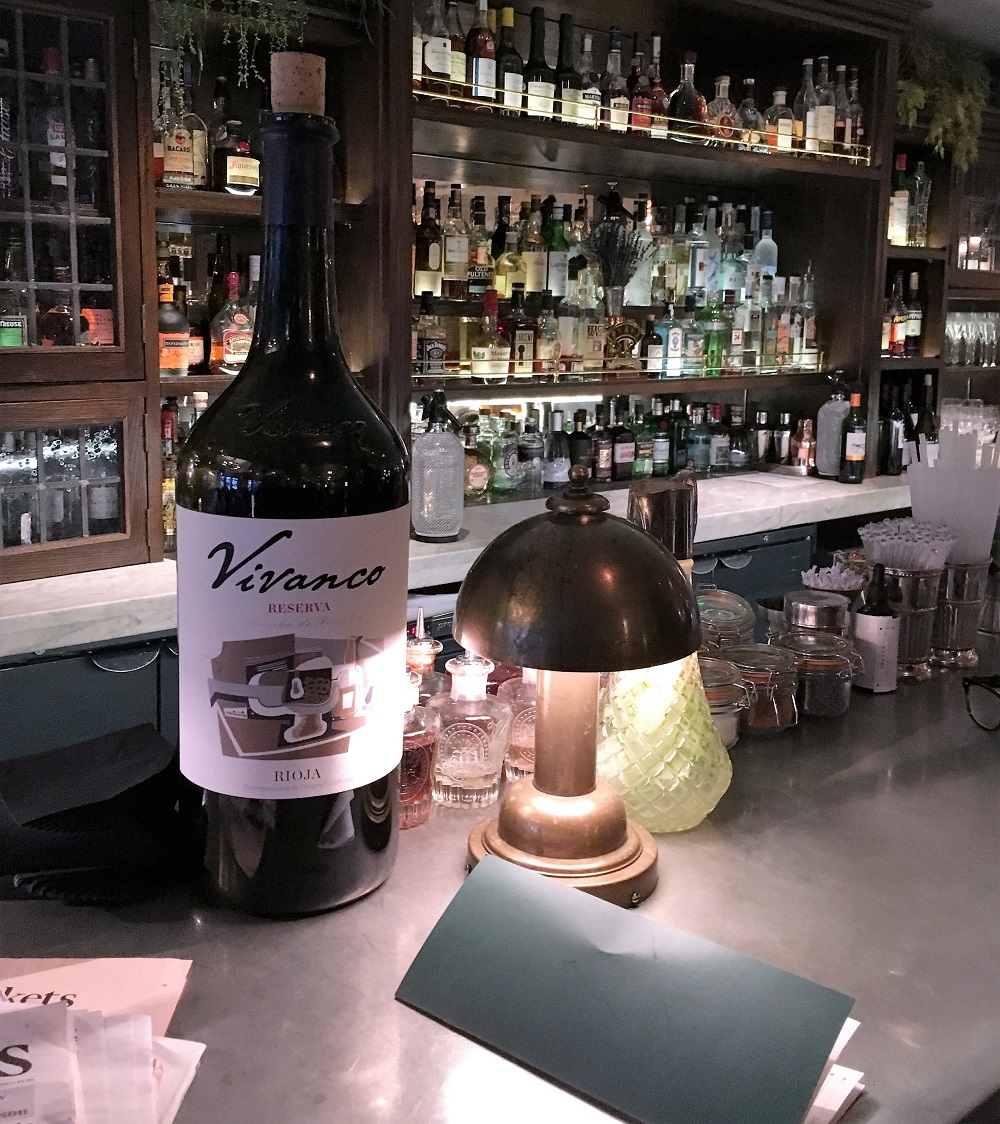 As you enter the restaurant you are greeted by a well stocked sweeping bar wrapped snug in rustic woody dark interiors. Make sure you have a reservation in place as this place fills up quickly -weekdays & weekends alike .Do not hesitate to make a polite request at the Reservation desk if you don't have a booking in place. As the outdoor seating area is the most sought after- you may not get it at the last minute so stay flexible.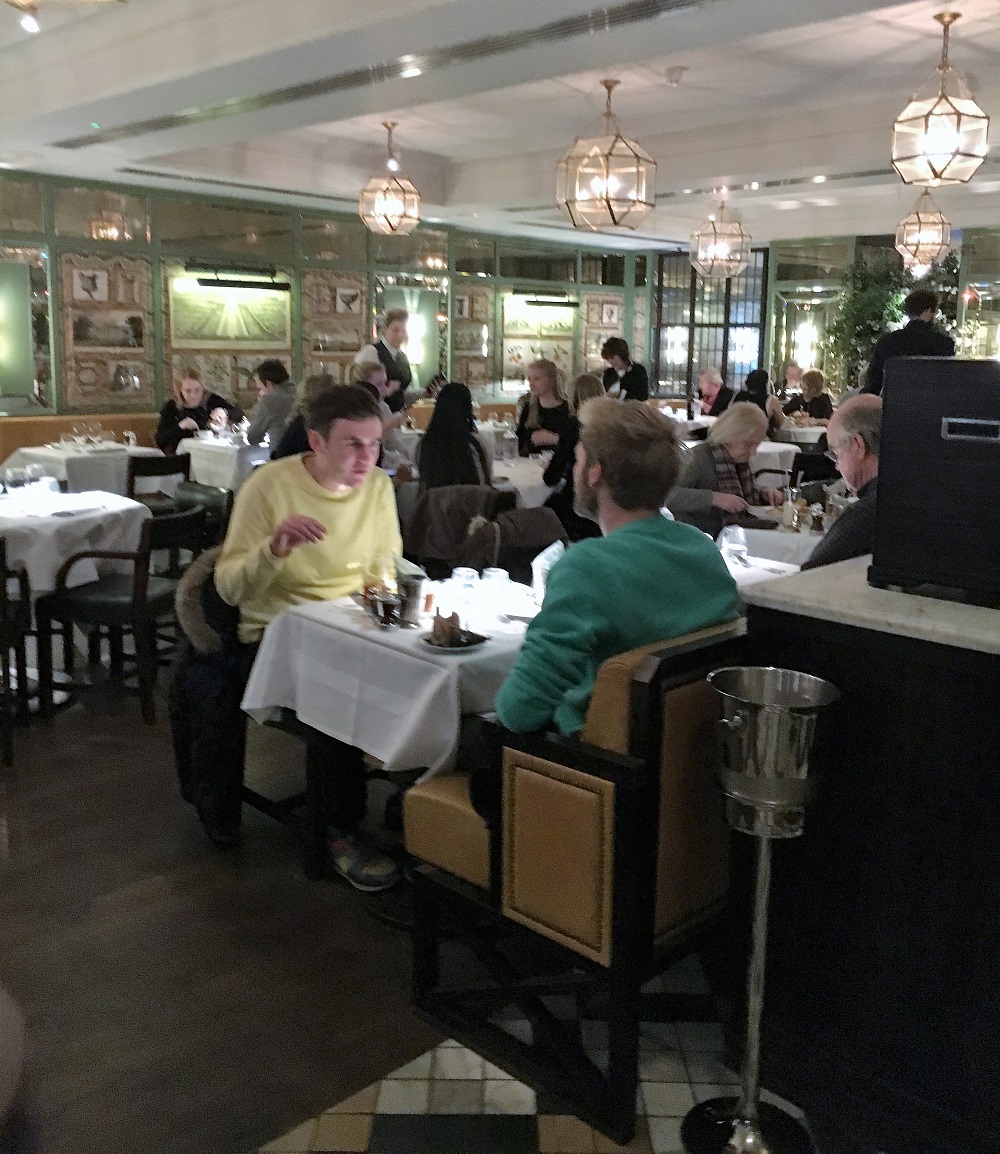 The restaurant, bar and café inside have an aura of approachable sophistication and familiar luxury. Outside area has an extensive garden, complete with a terrace and orangery.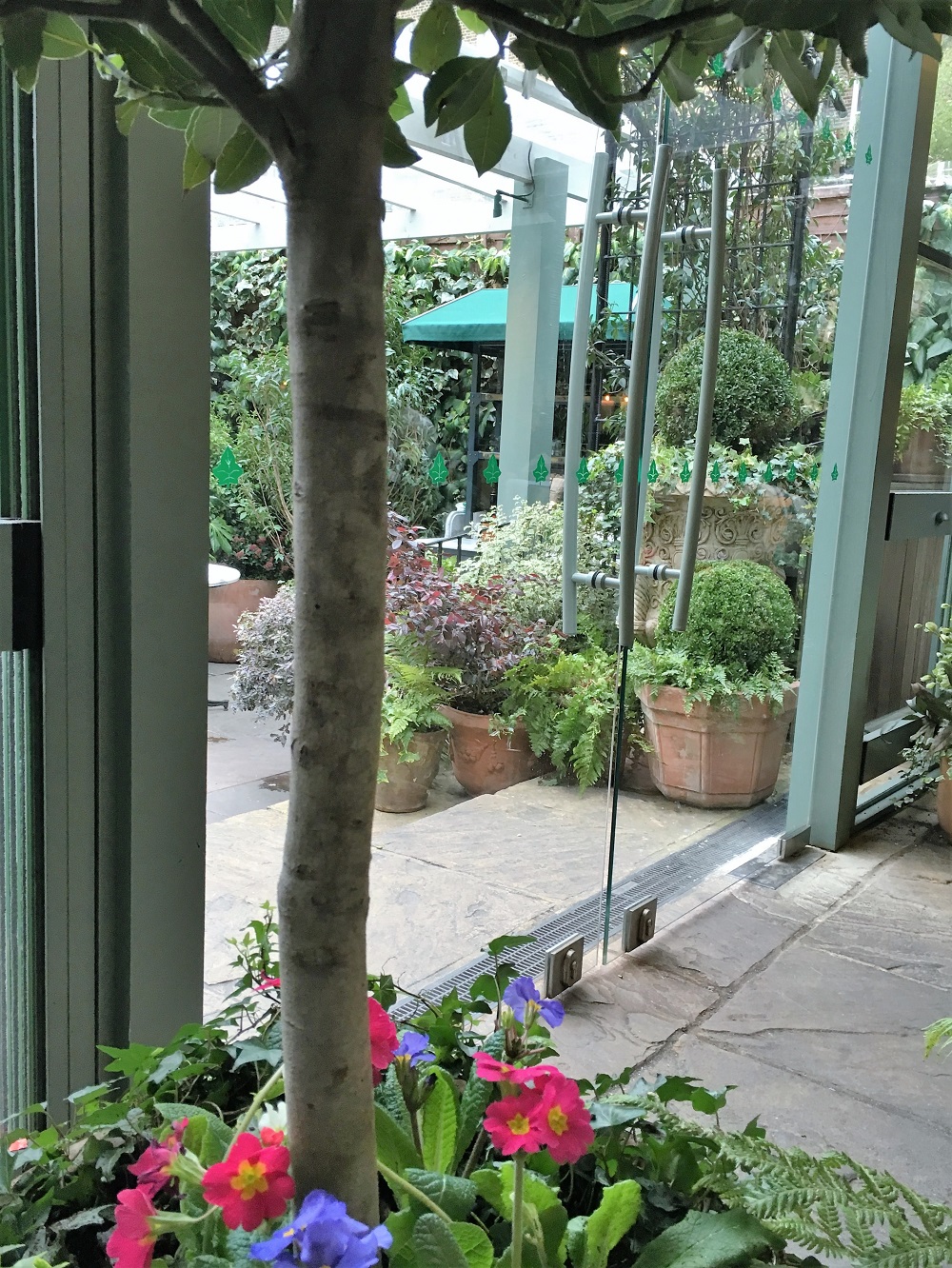 Ivy is an all weather place , Perfect to enjoy the warmth of Bonfires during winters & the freshness of Pimms during summers.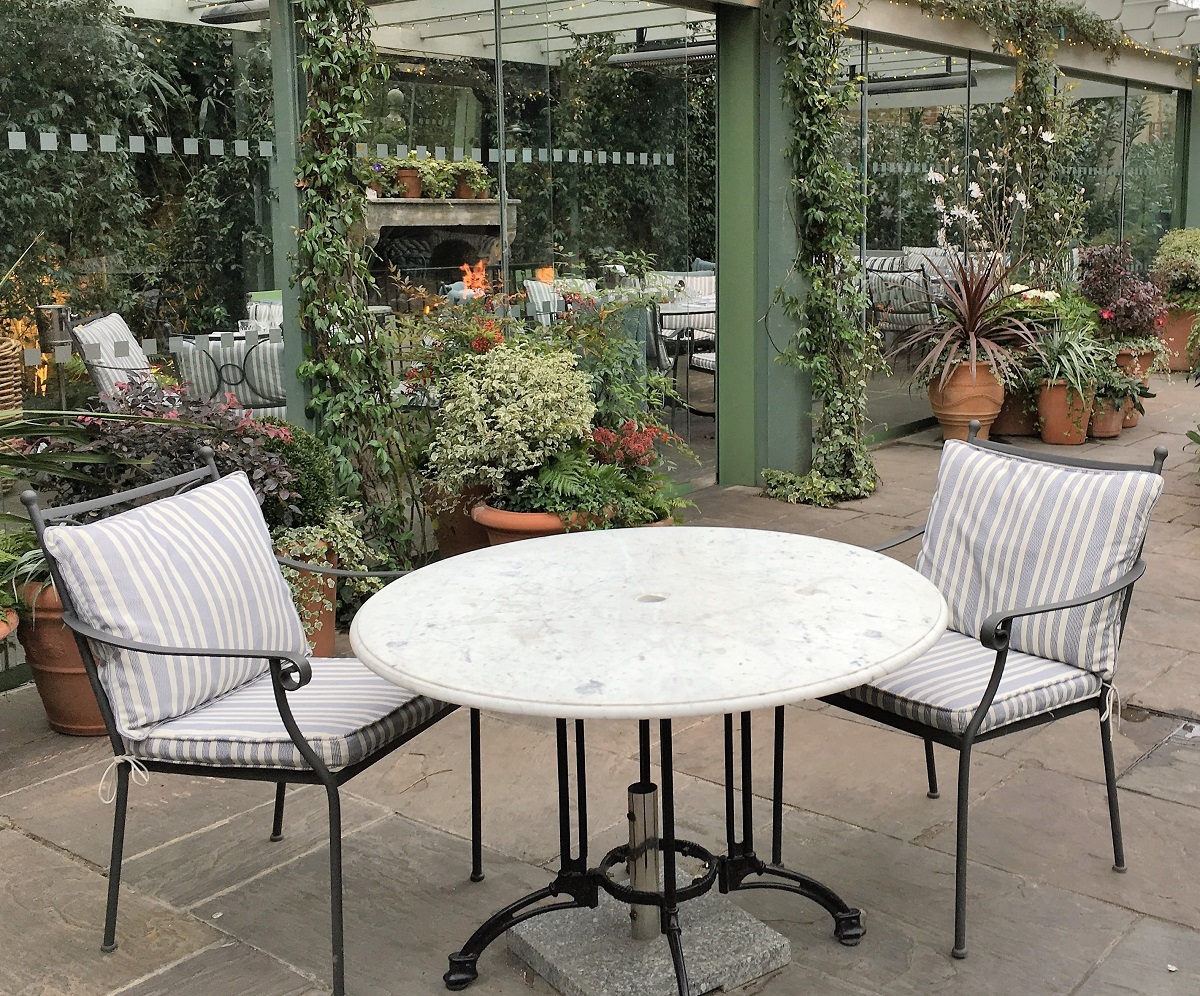 The Ivy has its cosy little corners to enjoy a romantic meal & it is big enough to accommodate a large group . No matter what the mood – you are bound to find your favourite spot at The Ivy.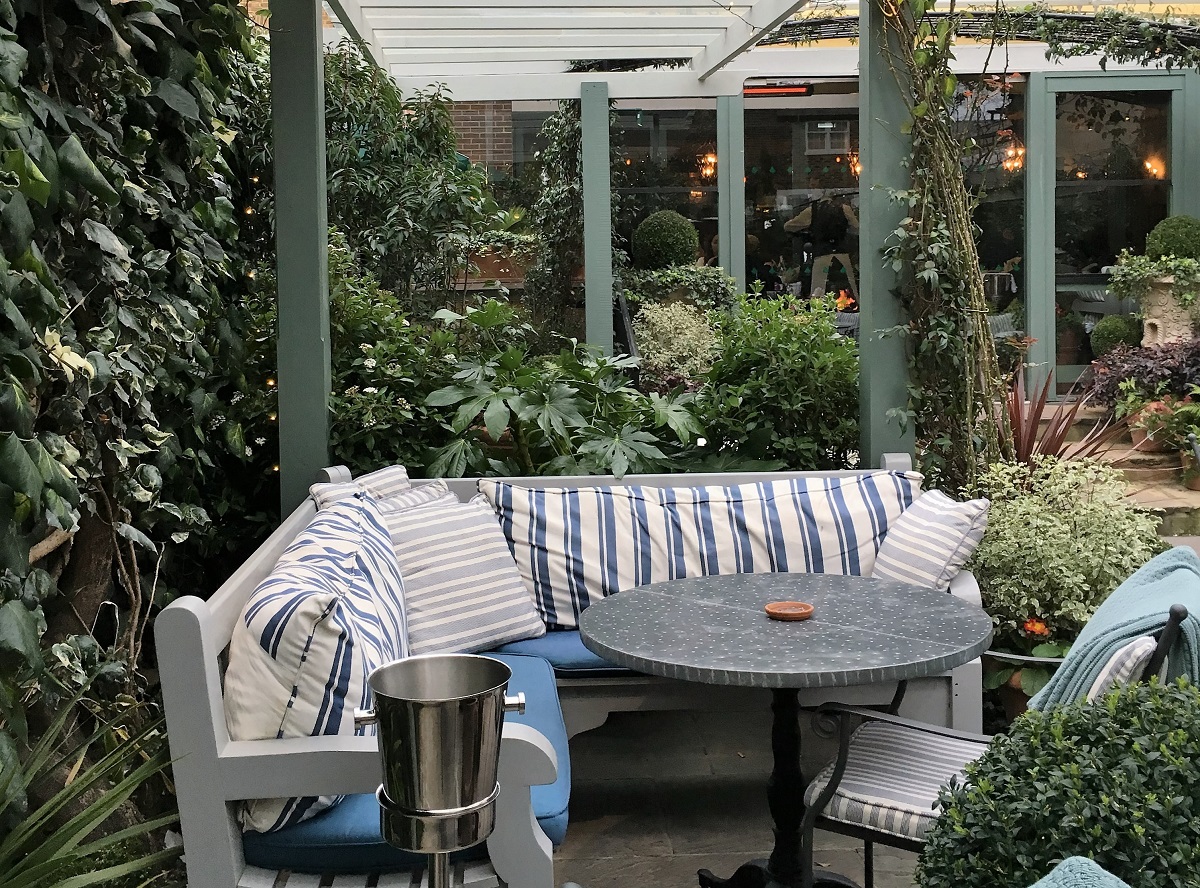 Lunch time is extremely busy at The Ivy so be prepared to wait. I walked in without a reservation & was lucky enough to get a table outside. Pictures don't do justice to the food and the overall experience I had. Make a reservation and experience dining with a difference.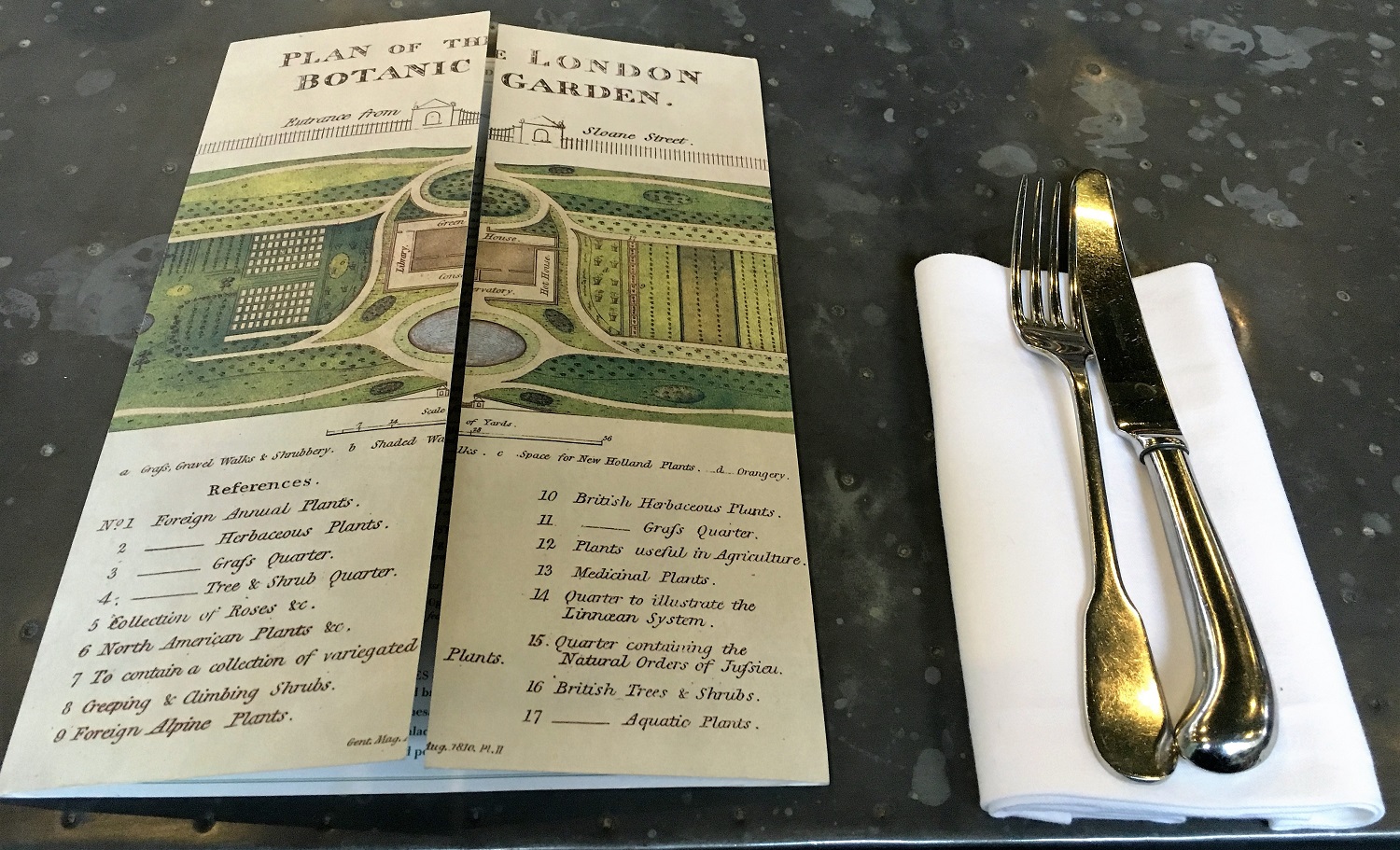 The Ivy Chelsea Garden is an amalgamation of sophisticated & casual British dining experience & serves an extensive all-day menu of fresh food and great tasting cocktails.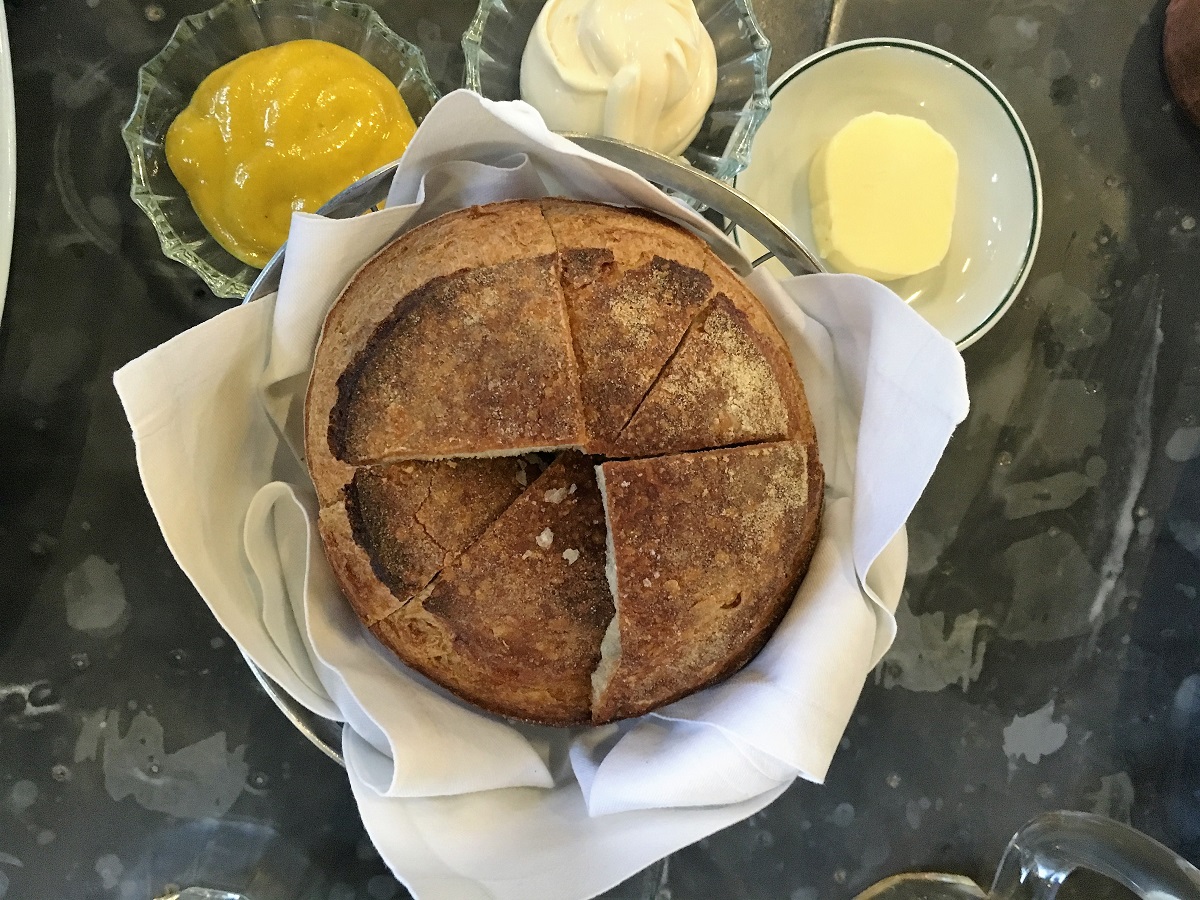 Freshly baked crusted sourdough bread with salted butter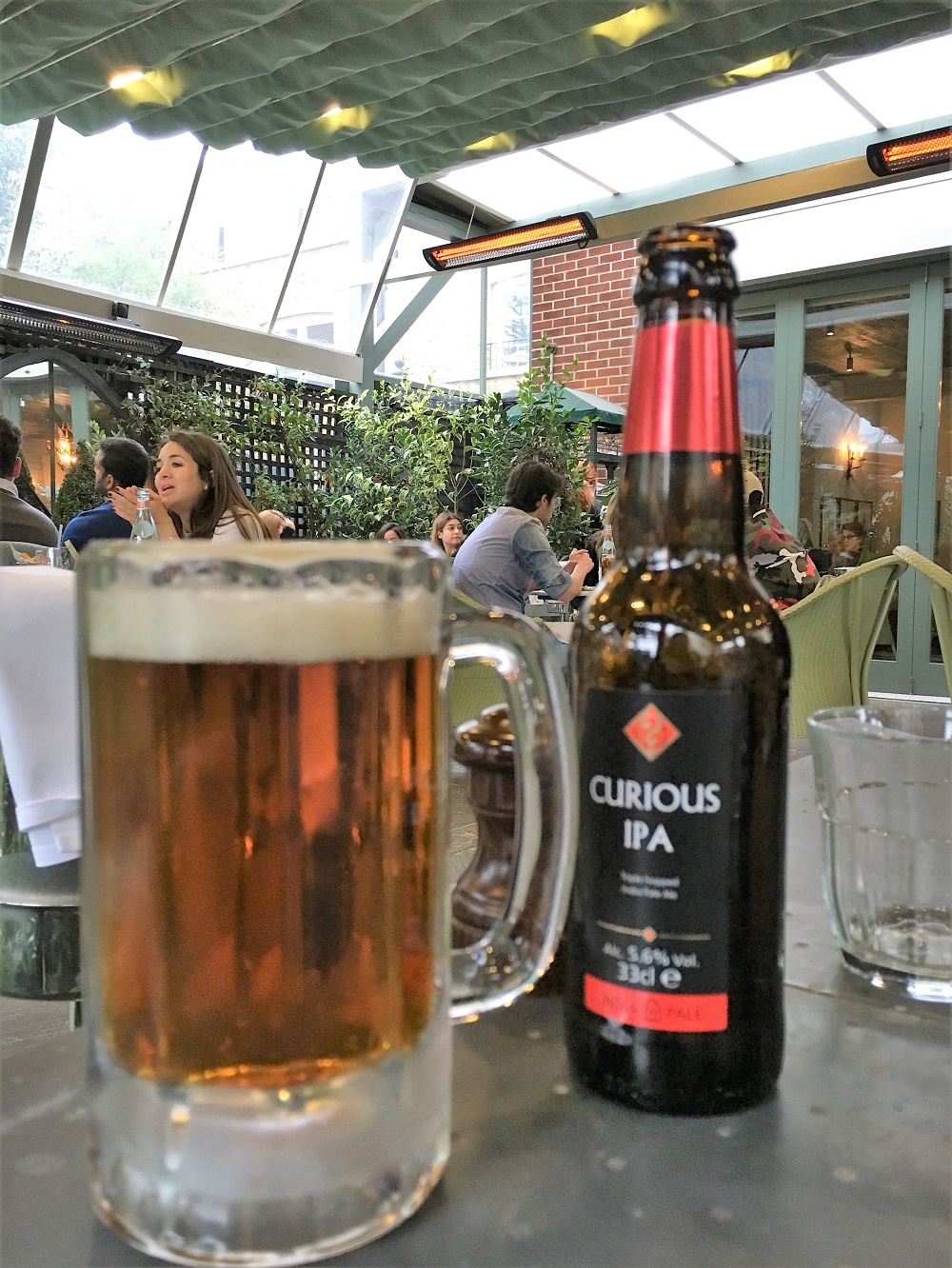 Curious IPA beer – a great recommendation by the bar staff.
The traditional terraced area is designed beautifully to create daylight-flooded dining space.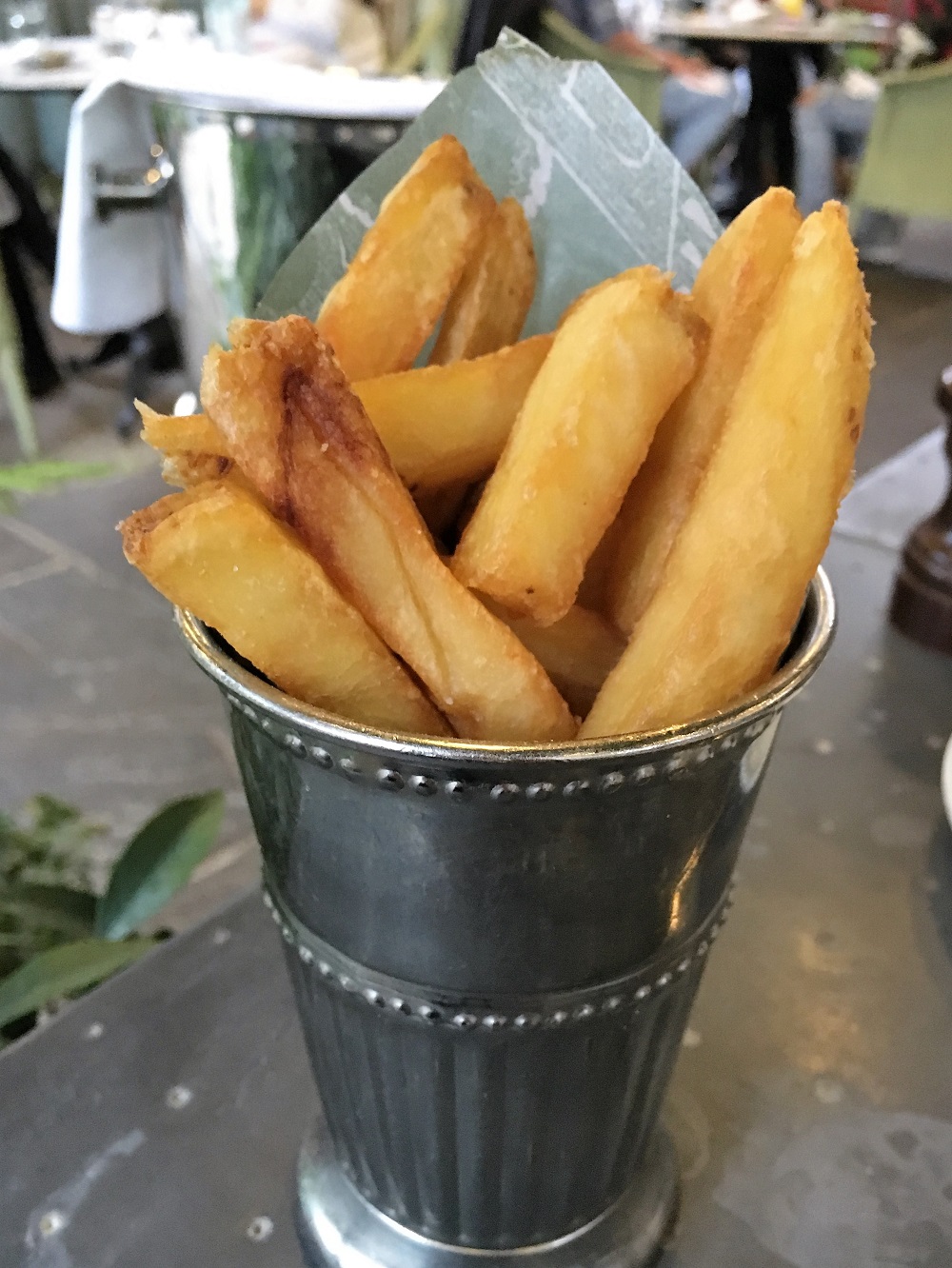 Thick cut chips – Best I have ever had!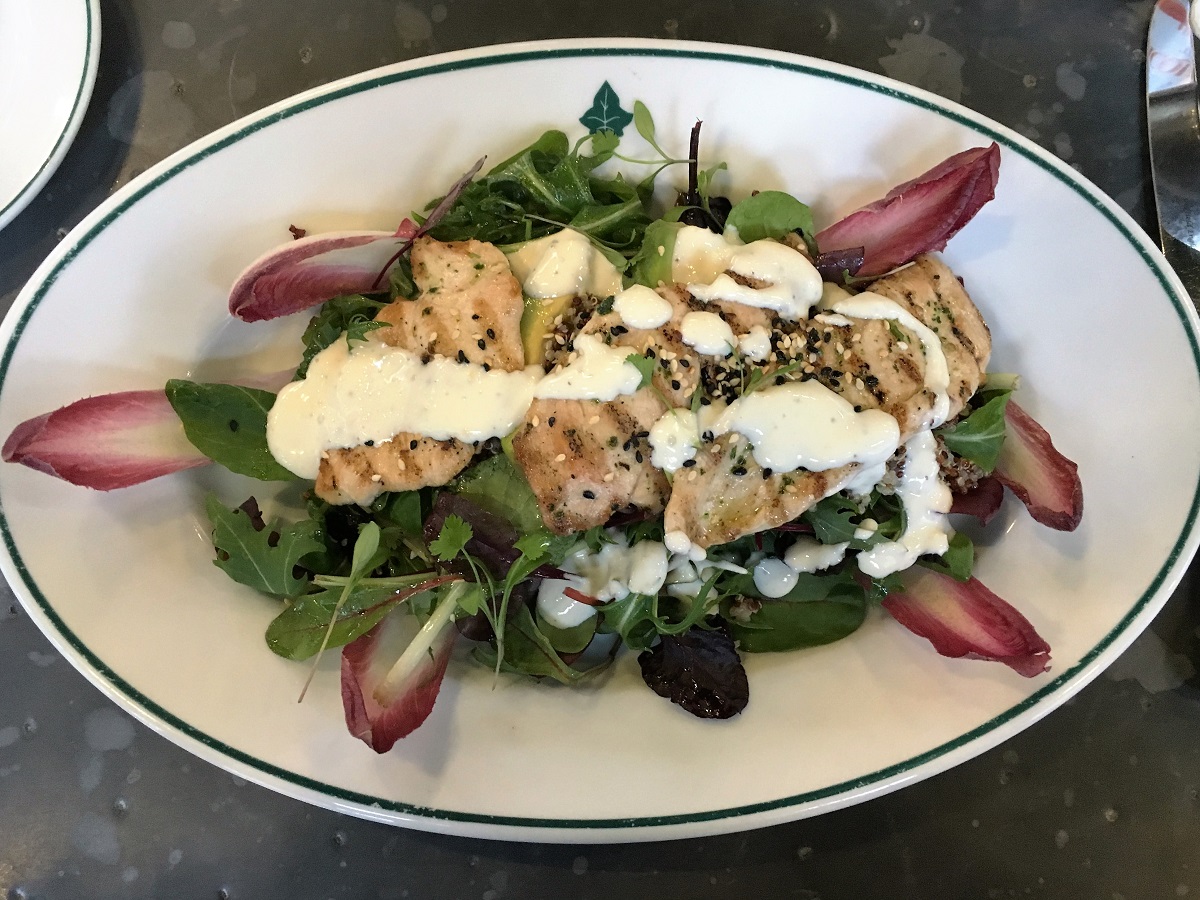 Grilled chicken salad Quinoa salad with avocado and kohlrabi, pomegranate, toasted pump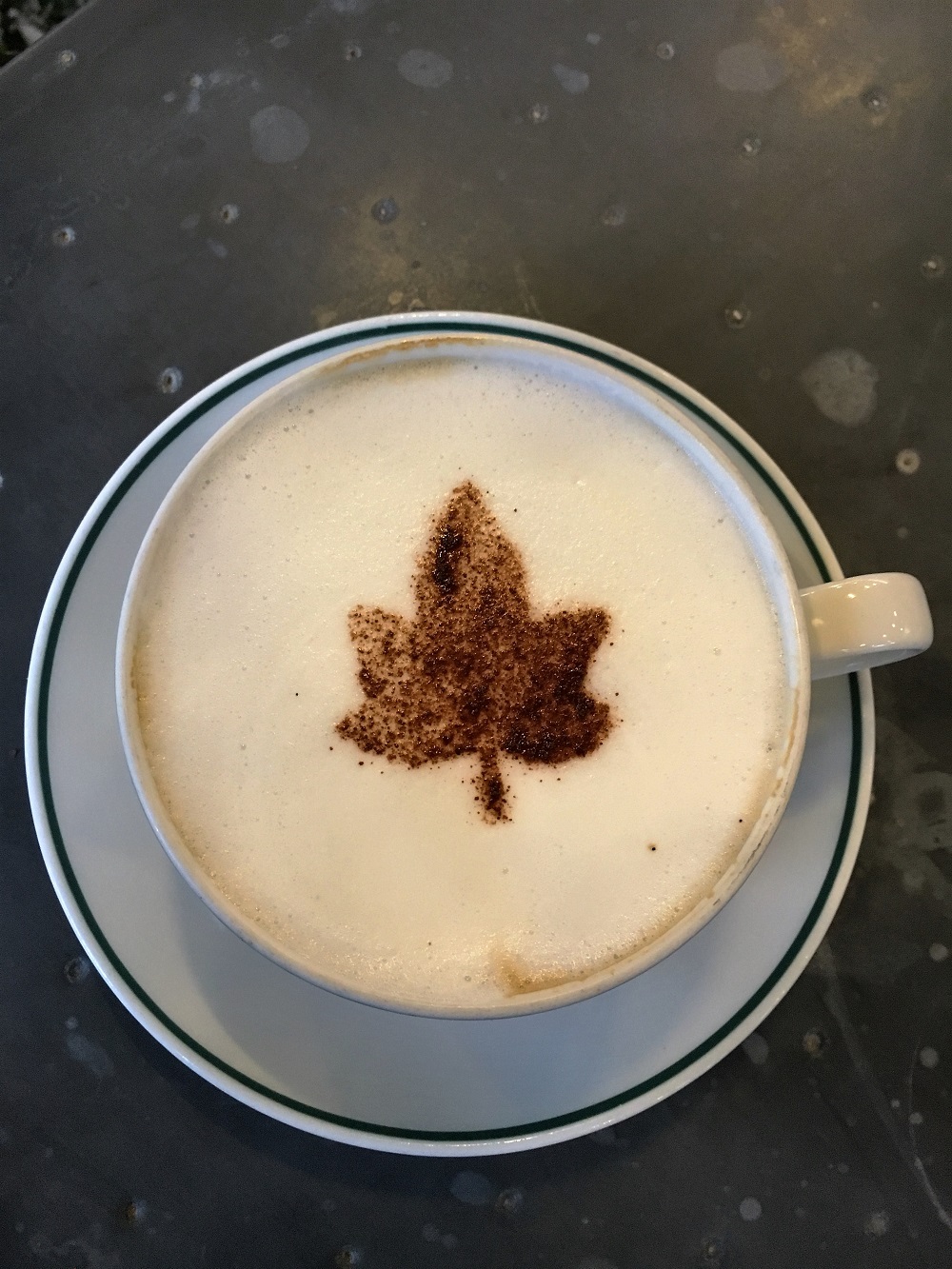 Prettiest Cappucino cup !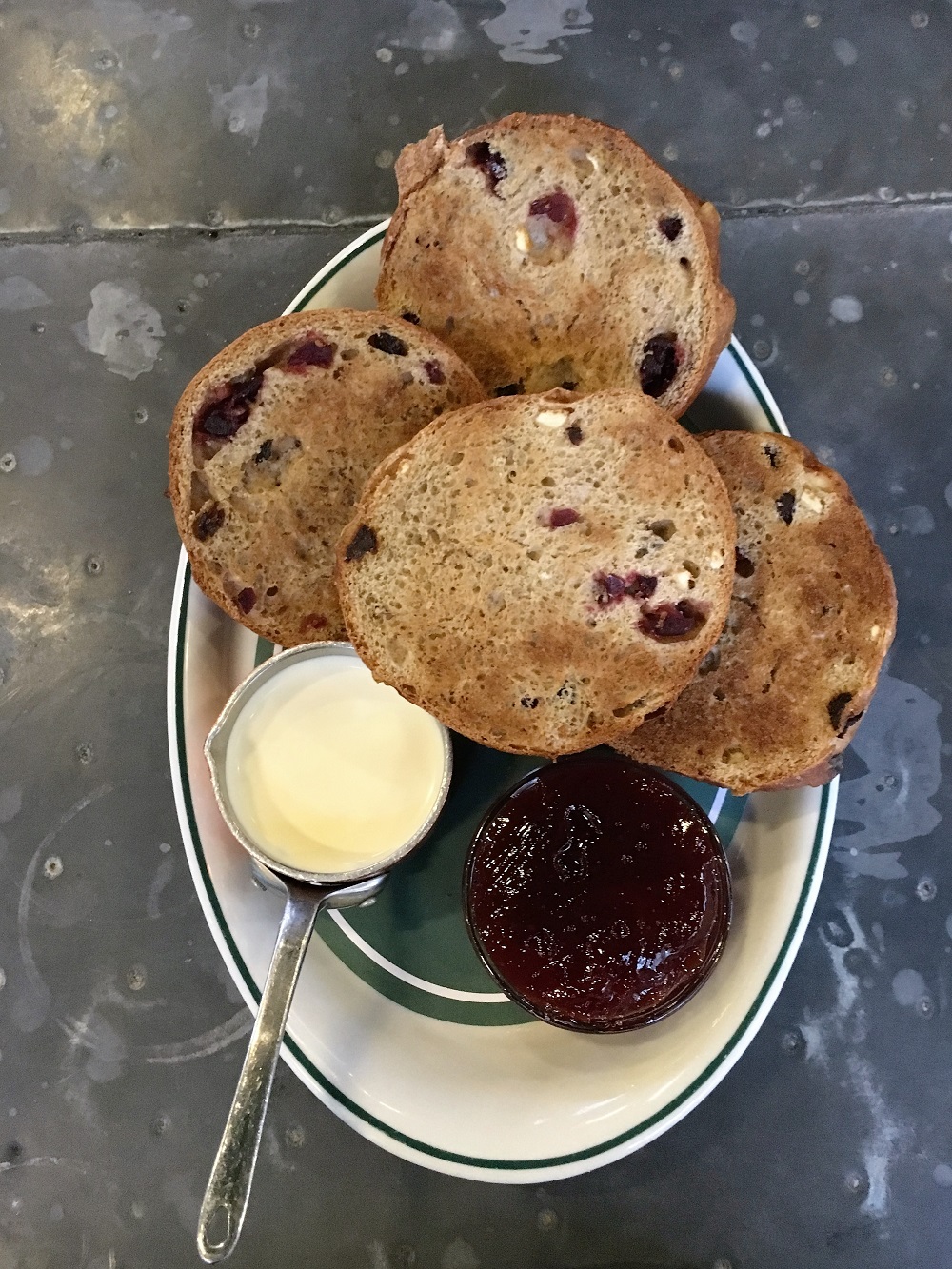 Warm fruited scone with Cornish clotted cream and strawberry preserve .
Wasn't too impressed with the clotted cream – I like the fluffy , gooey ones 🙂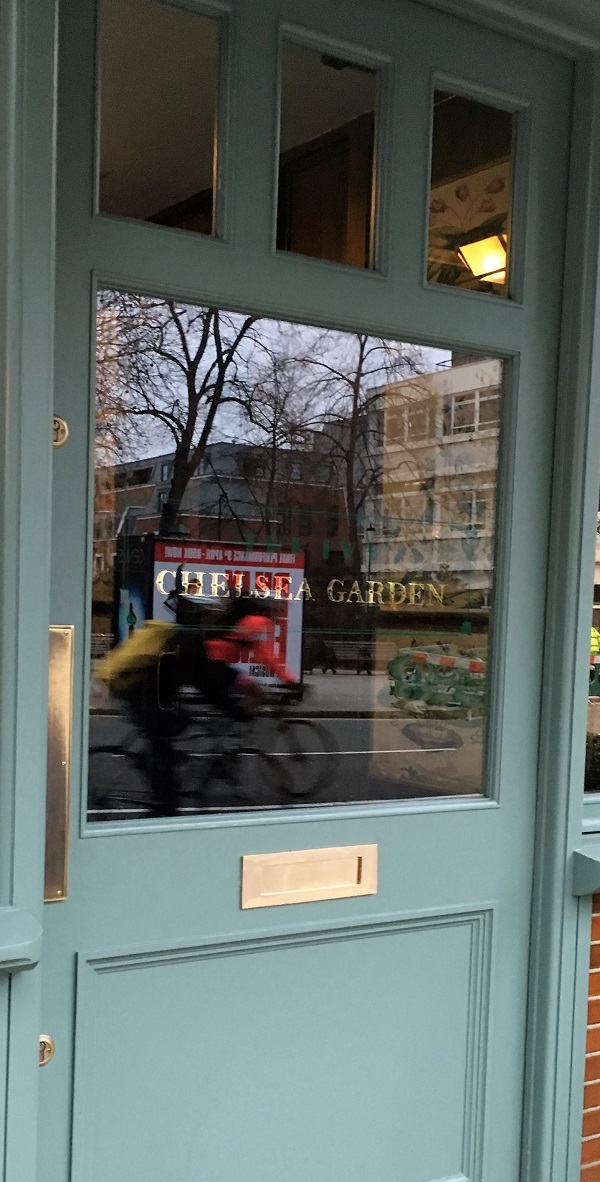 Ivy is a perfect place to celebrate life's beautiful moments and special occasions . It truly deserves to be on top of your 'Restaurants to visit in London ' list.
The Ivy Chelsea
197 King's Road, London SW3 5ED
Phone # 020 3301 0300